THE CONCEPT OF MARITAL RAPE ELUDES THEM.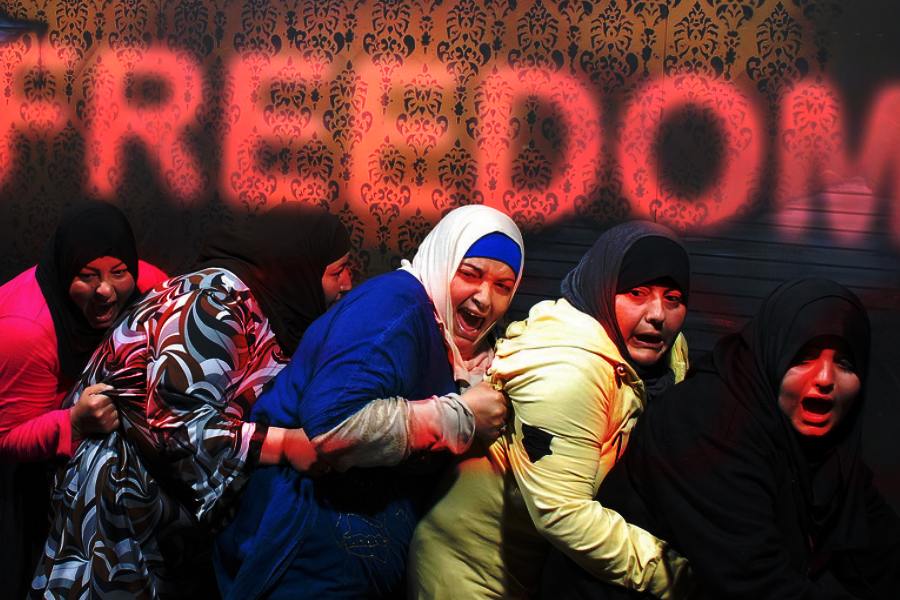 "I'm talking about a beast (Brahimi) who thinks with his nether regions. Imagine it's your daughter being raped by her husband and he forces her to have intercourse against her will. Would you stay silent under such circumstances? Would you talk with him calmly or would you scream? "
Top Muslim Cleric: Don't Need Wife's Consent for Sex
A man may have sex with his wife without her consent, according to a new fatwa from Deputy Head of the Dawa Salafists Yasser Barahimi.
The senior Egyptian-based cleric made the ruling in response to a question posted on the Dawa Salafi website I Am The Salafi.
The questioner wanted to know "why is the woman always obliged to adhere to her husband's requests at any time and under any circumstances? Doesn't sharia take into account a woman's mental state as a human being, regarding her desire to have sexual intercourse?"
Responding, Barahami said this does not "insult or devalue" the woman. She needs to fulfil her Sharia obligations. Her mood must not get in the way of her spouse's desires.
"He too has needs and it's possible that if his needs won't be fulfilled he will be damaged," he said. "Love is not an issue here."
If a woman displays her love it contributes to a happy marriage and the longevity of the relationship, he added.
The fatwa was roundly condemned by Reda Eldanbouki, the lawyer who led the first female genital mutilation (FGM) trial in Egypt.