Islam 101 in oil.
Depicting horror: Iraqi artist puts Yazidi trauma to canvas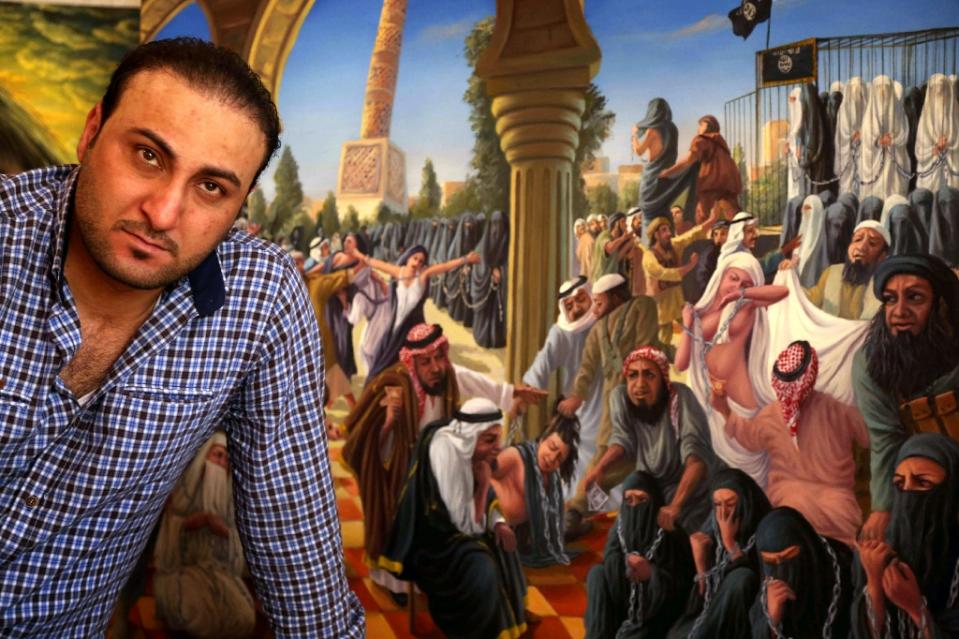 Dohuk (Iraq) (AFP) – A jihadist fighter slits a man's throat, another brandishes a severed head spiked on his rifle while more militants dump bodies into a trench overflowing with corpses.
This is how painter Ammar Salim depicts the massacres the Islamic State (IS) jihadist group perpetrated against his Yazidi minority in northern Iraq last summer.
In his tiny apartment in the city of Dohuk in Iraq's Kurdish region, Salim has attempted to put the collective memories of his community to canvas in a series entitled "The Yazidi Genocide".
This particular piece, his most recent, includes more than 100 characters and was inspired by mass graves found in the Sinjar area.
"Most people fight through weapons, writing, or the press. I said I'd fight through art," Salim says. "I want people to see what they haven't seen."
The paintings, including many crowded and colourful scenes reminiscent of Renaissance depictions of hell, are intentionally shocking.