And it's not all work either!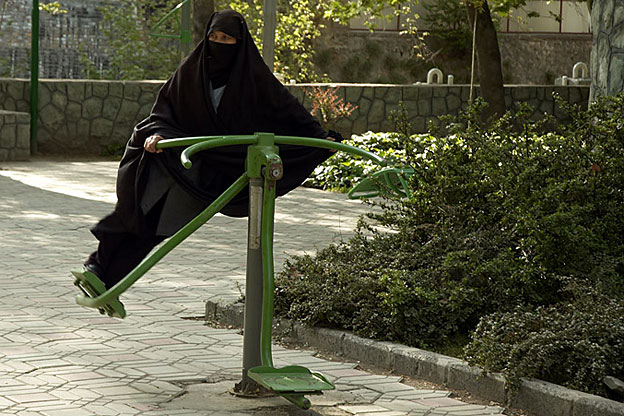 Inside the female fanatics' brigade: Clad in black burkas, women jihadists train to use assault rifles (though they've made at least one basic blunder)
A chilling new jihadi video has emerged on social media, showing a new militia of female jihadis firing machine guns and practising drills in Syria. All of the women are fully veiled, making it hard to identify individuals but it is possible the group may be linked to Islamic State. Standing on their parade ground, the radical women are shown shouting jihad slogans and declaring their love for Islam. More here.