When in fact, it's just basic Islam 101.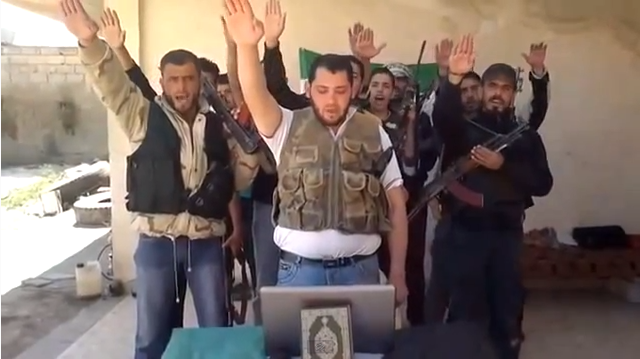 Four in ten British Muslims believe MI5 and the police are partly responsible for radicalisation of teenagers who join ISIS
Four out of ten British Muslims partly blame the security services for radicalising young Jihadis
Pollsters questioned 1,001 British Muslims and 1,001 non-Muslims 
Eight per cent of British Muslims have 'a lot' of sympathy for Jihadi John
However, 60 per cent strongly condemned the likes of Jihadi John and ISIS
Three quarters agreed that Islam was compatible with the British lifestyle 
Four out of ten British Muslims partly blame MI5 and the police for radicalising British teenagers who then flee the country to join ISIS.
A survey of 1,001 British Muslims found that one in four of this cohort had some sympathy with those who decide to join terror organisations such as ISIS.
The figures show that among young and female Muslims, one third have sympathy for the Jihadi runaways despite the deplorable images of ISIS atrocities posted on the internet. Eight per cent agreed they had 'a lot of sympathy' for the likes of Jihadi John.
Read more: H/T: Buck