But here's the kicker, they're also invoking the "14th amendment".
The journalists are arguing that their incarceration was a violation of the First, Fourth and Fourteenth Amendments to the American Constitution, which cover freedom of speech, freedom of the press and protection against unlawful arrest.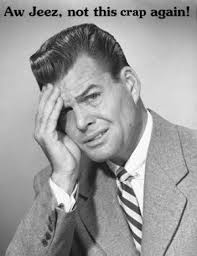 "Section 1. All persons born or naturalized in the United States and subject to the jurisdiction thereof, are citizens of the United States and of the State wherein they reside. No State shall make or enforce any law which shall abridge the privileges or immunities of citizens of the United States; nor shall any State deprive any person of life, liberty, or property, without due process of law; nor deny to any person within its jurisdiction the equal protection of the laws."
This was done exclusively to protect recently freed Black slaves from being excluded from the liberties and rule of law afforded to everyone else. It has nothing to do with the ton of complaints by Leftists trying to fill in the wish lists for their constituencies. It was passed exclusively for Black former slaves. How this applies to three German journalists upset that they were arrested for failing to comply with the police is beyond me.
Three German reporters suing Ferguson police
Police in Ferguson. Photo:DPA
Published: 02 Apr 2015 18:02 GMT+02:00
The journalists, Ansgar Graw of Die Welt, Lukas Hermsmeier of Bild and Frank Hermann, a freelancer for regional newspapers were arrested and detained for "refusal to disperse."
They had been covering riots sparked by the death of black teenager Michael Brown at the hands of local law enforcement.
Graw told The Local the the police never gave him any official reason for his arrest but that his mugshot was accompanied by the text "refusal to disperse."
The correspondent said that the case was not about him but about asking "whether a county in the USA can accept that their police violate freedom of the press."