Signs of push back, but is it too late?
Not if there is blood still moving in the veins and the fat lady hasn't belted out her last song.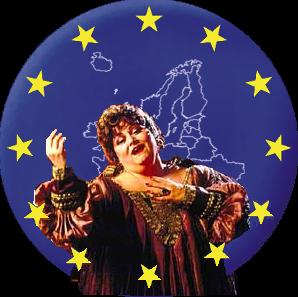 Sales of books on Islam rocket in France
Books on Islam and the Koran at the "Librairie de l'Orient" bookstore in Paris. Photo: AFP
Published: 04 Apr 2015 11:42 GMT+02:00
A special magazine supplement focused on the Koran has flown off the shelves, and shops are selling more books on Islam than ever after the Paris attacks in January that left 17 dead.
"The French are asking more and more questions, and they feel less satisfied than ever by the answers they're getting from the media," said Fabrice Gerschel, director of Philosophie magazine, which published the supplement.
Sales of books on Islam were three times higher in the first quarter of 2015 than this time last year, according to the French National Union of Bookshops.
Mathilde Mahieux of La Procure, a chain of bookshops that specialises in religion, said people want a better understanding of the religion that the brutal Islamic State (IS) group claims to represent, so that they can make up their own minds.
'Is the Koran violent?'
The jihadist attacks against the Charlie Hebdo satirical magazine and a Jewish supermarket have left many non-Muslims looking for answers.
"A very Catholic lady came to buy a copy of the Koran, because she wanted to understand for herself whether or not (Islam) is a violent religion," said Yvon Gilabert, who runs a bookshop in Nantes, western France.
Others want to see past extremist interpretations of Islam.
"I think we have to know how to see past the fundamentalism, in order to see what religions have to offer," said Patrice Besnard, a regular at a Paris bookshop specialising in religions.
NOTE: The latter mentioned forms a portion of society that can be considered delusional, those unwilling to stare evil in the face and call it what it is.