Career political hack, Erkki Tuomioja, (old scruffy) nods in approval.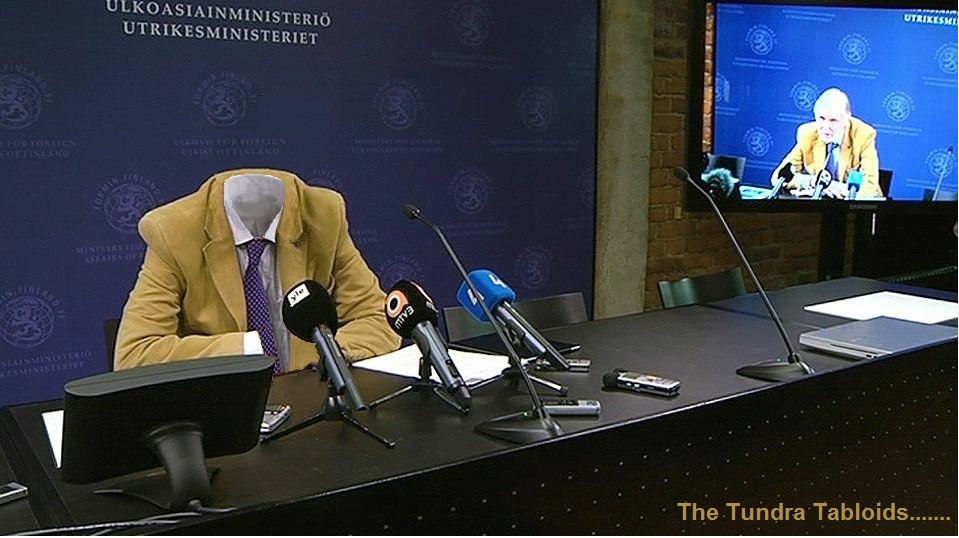 Former Israeli amb. Ilan Baruch and Ashram al Ajrami arrived last week to petition the next incoming government of Finland to follow Sweden's stunt in recognizing a 'Palestinian state'. They met with various lawmakers, as well as with the notoriously anti-Israel Finnish FM, Erkki Tuomioja.
What they (meaning the Israeli hard Left, who the overwhelming majority of Israelis routinely reject) are demanding, is the annulment of UNSCR 242 and force a 'peace deal' (with intransigent IslamoNazis) upon the Israelis, something of which no European country would ever do to themselves under similar circumstances.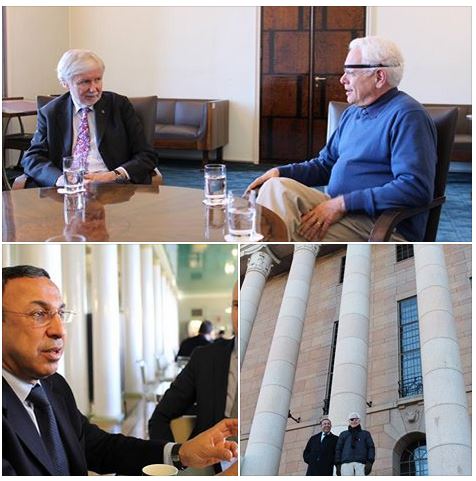 Israeli and Palestinian diplomats to Finland: "Recognize Palestinian State"
More than one thousand influential Israelis petition European governments.
Israel's former ambassador Ilan Baruch and the former minister of the Palestinian Authority, Ashram al Ajrami wish for the next Government of Finland: Finland should follow the example of Sweden and recognize a Palestinian state.
In Helsinki this week visiting Baruch and al Ajrami are concerned that the continuing political stalemate – occupation of Palestinian territories and Israel's ever-accelerating settlement construction – make finding a compromise between the parties impossible and leading to a continue cycle of violence.
Baruch is a part of more than a thousand influential Israeli group, which has signed the petition to the governments and parliaments of European countries, so that they would recognize the Palestinian state unconditionally according to the lines prior to June 1967.
– The recognition of a Palestinian state should not be seen as a result of negotiations between the two countries, but the real route, on an equal footing for peace talks, says Baruch.
[…]
The program for the visit is coordinated by the human rights work in Palestine and Israel, Finland's EAPPI program.
NOTE: The article fails to mention just who these people are, failed hard leftists who do not speak for the Israeli people, who soundly reject their politics, so they turn to outside influences to achieve what they couldn't manage to do at home. Also, there is no 'cycle of violence, only Arab aggression, in their long dirty terrorist war against the Israeli people.
That EAPPI is involved (at the taxpayer's expense) shouldn't surprise any of my readers, who know fully well just how invested this radical branch of the Lutheran Church is in regards to its anti-Israel work.