Obama and facts is like oil and water.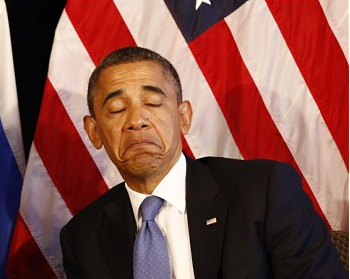 Fact-checker takes Obama to task for gun claims
WASHINGTON –  President Obama is under fire from The Washington Post's fact-checker over a series of recent far-fetched gun claims, including suggesting the country's homicide rate is higher than that of other industrialized nations "by like a mile."
The comments, made during a stop in South Carolina last week, earned the president three out of four "Pinocchios" — the fact-checker's scale for measuring inaccuracy.
The first fact-check involved a comment Obama made — at a town hall at South Carolina's Benedict College — where he said, "What we have to recognize is, is that our homicide rates are so much higher than other industrial countries. I mean by like a mile."
The president seemed to be telling students the U.S. had the highest homicide rate in the industrialized world, which isn't true, according to the newspaper. According to the Organization for Economic Cooperation and Development, the average homicide rate among the 36 countries is 4.1 per 100,000 people. Brazil tops the list with a homicide rate of 25.5. The U.S. and Chile tie for fourth. Both have a homicide rate of 5.2.