Disgusting.
And if Nazi Germany emerged from WWII a victorious power, it's highly probable that she would be mouthing the very same about the Jewish Holocaust
Norwegian PM Solberg not attending Armenian commemorations, citing importance of relations with Turkey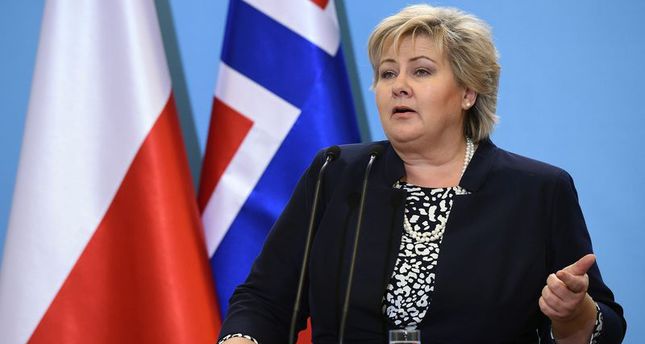 The Norwegian Prime Minister Erna Solberg has announced that she will not be attending the commemorations in Armenia organized for the 100th anniversary of the so-called Armenian Genocide, highlighting that Norway puts value on relations with Turkey.
Solber stated that Norwegian executives, including herself and members of the Foreign Ministry, will not be represented at the commemoration ceremonies and only the ambassador will be able to participate.
According to a statement by the Foreign Ministry, it was highlighted that the "Genocide allegations which were supposedly committed by the Ottoman Empire in 1915 are internationally disputed" and that the ministry would state their opinion on the matter later on.
Baard Glad Pedersen, the Undersecretary of the Norwegian Prime Minister's Office, said that conclusions regarding historical incidents should be left for the discretion of historians, while noting that UN resolutions outline what can be considered as genocide or not. "This issue has been hotly debated in the recent years" Pedersen said.
More here. H/T: Fjordman