The government(s) should be coordinating with these smugglers in getting the names of those they've helped travel to the jihad, in order to rescind their passports, as well as developing an export only service in exchange for immunity for prior importation of illegal aliens.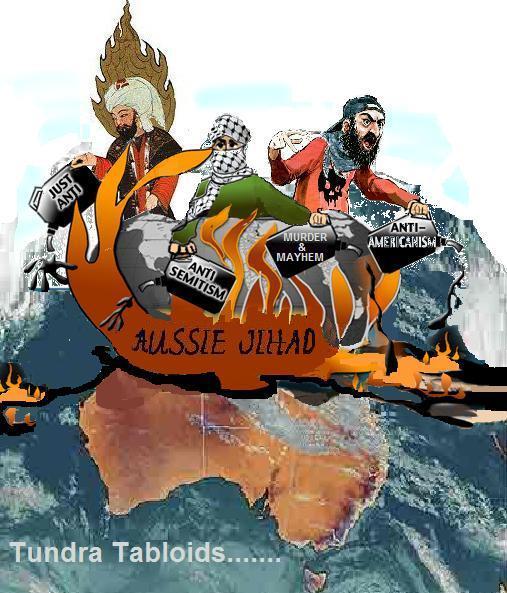 Jihadis leaving Australia to join ISIS fighters in the Middle East are using people smugglers that bring asylum seekers to the country
Sydney teen, Abdullah Elmir ran away from his family to join the Islamic State terror group in Syria
A people-smuggling ring has not only been bringing Lebanese to Australia
It has also been found to be taking young Australians to Syria to fight
Many have already been killed and AFP had previously ignored the issue
Involved were lawyer, 'travel agent,' accountant and community member
The AFP is investigating a people whose involvement is suspected 
This comes as jihadist Jake Bilardi travelled to Middle East to fight with IS
Jake Bilardi fast-tracked through training after speaking of his desire to kill
Described Australia as 'a land full of such filth and corruption 
Alarming documents have been discovered, outlining a people-smuggling ring that assists young Australians to secretly travel to Syria to join ISIS and fight, many having been already killed.
This revelation has come after the same smuggling-ring was found to be bringing Lebanese asylum seekers to Australia.
According to The Sydney Morning Herald, a community member made the Australians' fake passports.
A lawyer, accountant and 'travel agent' were also involved in the organisation.
Read more: H/T: Buck