Beginning at 15:00 Finnish time.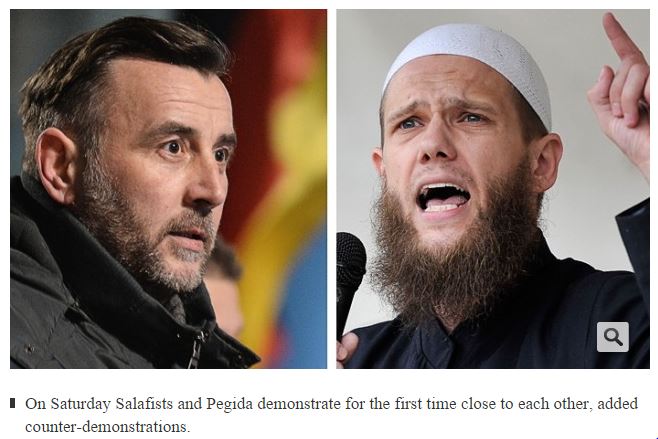 [TT: German media equating Pegida with Salafists and of exaggerating their influence.]
The center of Wuppertal on Saturday will be confusing. Salafists demonstrate against the West, Pegida for the West, and leftists and other opponents against Pegidas' hysterical defense of the West. All at the same time, in the afternoon and early evening. A kind of Bermuda Triangle of freedom of expression, the police promised that the citizens that do go, will not get lost in it. Suedeuduetsche.de
PEGIDA demo ends, crowd waiting to move on but police cordoned them off due to Antifa and salafists.