Now the Swedes run into the brick wall of the real Mid-East.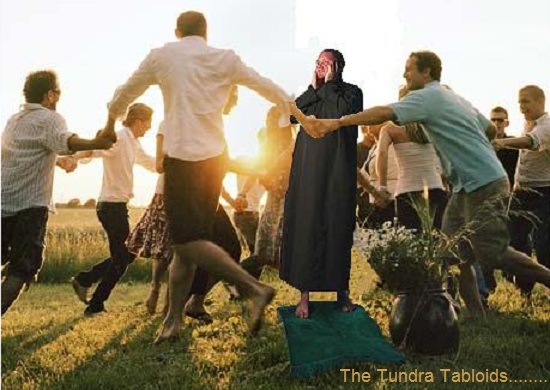 They're used to ankle-biting the Jews who have had to put up with FAR MORE from the faux humanitarian Swedes than the Arabs ever have, now they run into the iron keffiyeh (Italian tablecloth) and they're bed wetting.
Saudi rejection 'a punch in the nose' for Sweden
Saudi Foreign Minister Saud al-Faisal. Photo: AP/TT
Published: 09 Mar 2015 13:16 GMT+01:00
Thord Janson, a Saudi Arabia expert at Gothenburg University, said:
"This isn't a slap on the hand; it's a punch in the nose," he told news agency TT.
The decision by Saudi Arabia, a regional powerhouse, to prevent Wallström from speaking in Cairo on Monday appeared designed to cause embarrassment, he said.
"From a diplomatic perspective it's incredibly harsh. One couldn't be more clear."
Janson predicted that Saudi Arabia would now make life trickier for Swedish firms operating in the wealthy Middle Eastern oil state.
"The authorities might make it more difficult for them to import goods, deliveries might get slowed down in customs, and it could become hard to get certain permits."
More here. H/T: The ever watchful Fjordman