They must have learned it from the Greeks.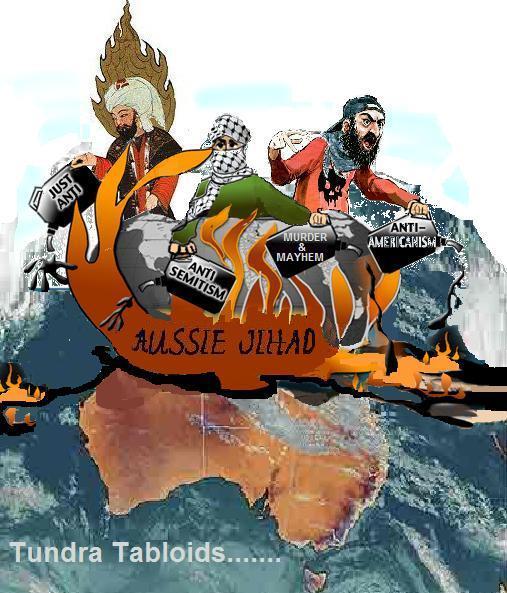 Indonesian minister threatens Australia with 'human tsunami'
Indonesia's security minister has threatened to release "over 10,000" illegal migrants to stop Canberra's appeals for clemency for two Australian drug traffickers. Ten convicts are on death row for drug-related crimes.
Indonesia's minister for political, legal and security affairs, Tedjo Edy Purdjianto, said Tuesday thatAustralia would face a "human tsunami" if the 10,000 illegal migrants biding their time in Indonesia were allowed to proceed to their desired destination of Australia.
Nine foreigners and an Indonesian facing execution for drug crimes are being held on the penal island of Nusakambangan. Among them are two Australian nationals, Myuran Sukumaran and Andrew Chan, the others being a Frenchman, a Brazilian, three Nigerians, as well as convicts from the Philippines and Ghana.
Australia's repeated calls for clemency for its two nationals have caused irritation, if not anger in Jakarta, leading ultimately to the latest harangue by the country' security minister.
"Indonesia has done a lot in preventing illegal migrants from other countries from going to Australia," Edy Purdjianto said on Tuesday, according to Indonesian media. "If Canberra keeps acting this way, Jakarta will certainly release migrants wanting to go to Australia."
As Australia has struggled to stem the rising tide of asylum-seekers, Indonesia has tacitly helped by holding them back in the transit hubs from which they risk the hazardous journey in rickety boats.
Australian Prime Minister Tony Abbott reminded Jakarta last month that Australia had sent assistance worth a billion dollars after the 2004 Indian Ocean tsunami – a comment that led Indonesian protesters to return bags of coins to the Australian embassy in a symbolic gesture.
More here. H/T: Fjordman