I guess it's even too much for the radical humaniatiarians of Sweden to stomach.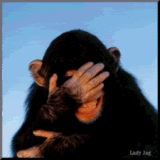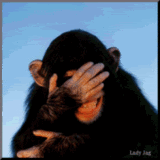 Immigrant aides to be replaced following criminal accusations
Swedish Employment Agency staff are replacing the aides who were hired to help newly arrived immigrants get jobs following revelations that some of the aides were involved in criminal activity such as trafficking and terrorist recruitment.
Starting May 20th, the Employment Agency's own staff will take over liaison with newly arrived immigrants and the long-term unemployed. However, the solution is temporary and will only be in place until the government decides on a new programme for getting immigrants into the labour market, the Agency said in a statement Friday.
The aide system was introduced by the previous centre-right coalition government in 2010 with the purpose of helping newly arrived migrants get jobs quickly. At the time, it was described as "the largest reform of Swedish integration policy in decades". The idea was that the newly arrived immigrants would get the chance to meet their aide three hours per month and that the aide would help immigrants integrate into Swedish society.
Last month, the aide system was scrapped following revelations of threats, human trafficking, blackmail and terrorist recruitment among the contracted companies. The Employment Agency said the system was deeply flawed and should never have been introduced. Sverigeradio