Gee, it looks like a headline straight from the pages of the Islamic State press office, and from the pages of the koran.
The victim.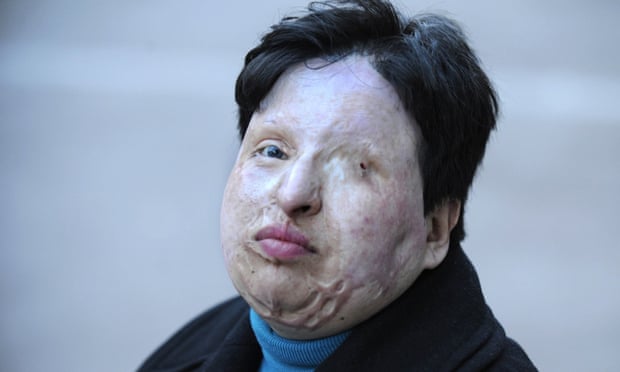 "Medical staff who cooperate with the Iranian authorities in this act have broken the Hippocratic Oath and cannot call themselves doctors," said Mahmood Amiry-Moghaddam of Iran Human Rights (IHR), an independent NGO based in Norway.

The deliberate blinding of a person is "an unspeakably cruel and shocking act," Raha Bahreini, a researcher with Amnesty International's Iran team, told The Guardian.
Iran blinds acid attacker in 'eye for an eye' punishment
Man has eye gouged out by medics in first-known case of retribution five years after he blinded another man
An Iranian man convicted of blinding another man in an acid attack was blinded in one eye himself this week in the government's literal application of the Biblical law of retaliation
It marked the first time Iran has carried out such a punishment, according to The Guardian.
Under Sharia law in Iran, retribution for crimes against persons is allowed, but clemency is encouraged. Victims and their families have the final say in such matters and punishments can be stopped.
The man in question was not identified but, according to the report, medics gouged out his left eye at Rajai-Shahr prison in the city of Karaj, northwest of the capital Tehran.
The man was found guilty of throwing acid in the face of another man five years ago in the city of Qom. He was sentenced to have both his eyes removed, serve a prison sentence of 10 years and pay a fine.
On Tuesday, his victim decided to postpone the loss of his right eye by six months. He will be allowed to plead to keep his remaining eye, according to the report.
The punishment was roundly condemned by NGOs and human rights activists.