The Marxist ummah.
They really do want to erase borders like the Islamic State, in fact I bet they're secretly envious of them.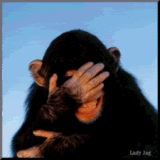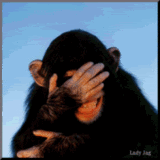 Together we can bring European solidarity to a new level. Europe must become a humanitarian superpower.
Why can't refugees travel to Sweden legally?
Migrants rescued in the Pozzallo harbour, Sicily last month. Photo: TT
Published: 03 Mar 2015 14:00 GMT+01:00
Refugees should not be forced to make dangerous journeys to Europe in order to seek asylum, argues Liberal Party MEP Cecilia Wikström, who also wants to see other EU states joining Sweden and Germany in taking in more people from war-torn nations.
Over 50 million people are currently displaced in the world, many of them caught in a cold and harsh winter. One fifth of these are Syrians in urgent need of humanitarian assistance. Approximately two million of the Syrian refugees are living in refugee camps in Lebanon, Turkey, Jordan and Egypt, where access to medical care and medication is scarce.
Only about two percent of the refugees make their way to Europe. Most of them come through a dangerous boat ride across the Mediterranean Sea. I'm proud of the fact that Sweden last year granted asylum to 26 000 Syrians, just as many as Germany.
Meanwhile, the UNCHR reports that 3419 people died on the perilous journey to Europe. It is a tragic record and it is clear that the Mediterranean Sea is now a sea of death, a giant graveyard of anonymous people united by a single desire – to save their lives.
I am overwhelmed by sadness over the fact that in the year of 2015 there are still no legal ways for refugees to be able to reach Europe in order to seek asylum. It is the desperation and the feeling of having nothing to lose that forces people to pay exorbitant sums to unscrupulous smugglers for a place on an unseaworthy, overcrowded boat.
The Dublin Regulation, which is based on the principle that the Member State in which the asylum seeker first arrives should take responsibility for the person, gives a distorted distribution and I have to admit that the system is failing.
More here. H/T: Fjordman