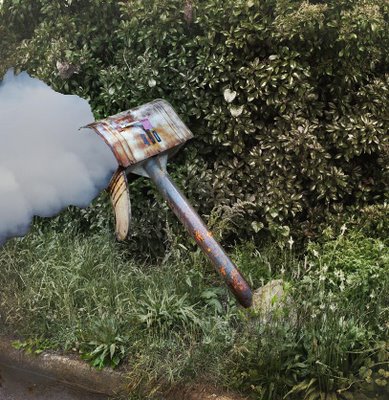 Tundra Tabloids reader Shaun left the following to a TT post on the Norwegian state broadcaster NRK's attempt at spinning Mullah Krekar's recent statement of approval for the murders in both Paris and Copenhagen, as not truly representative of Islam.
NORWEGIAN STATE BROADCASTER SAYS MULLAH KREKAR'S APPROVAL OF PARIS AND COPNHAGEN KILLINGS, DOESN'T REPRESENT TRUE ISLAM…….
It's a familiar story.

One Muslim points out that his values are dictated by Islam and another Muslim claims that his faith has been hijacked. Each one plays his part in advancing Islam.

The first advances Islam by promoting and practicing its brutal, barbaric instructions and inspiring terrorism in others.

The second advances Islam by lying about those instructions and misrepresenting Islam. He leads non-Muslims to believe that Islam is benign.

Islam is not benign.

Through the Koran, Muslims are told to make war in order to spread Islam. They are told to hate, subjugate and kill non-Muslims and to not take any of them as friends. They are told to kill Jews. They are told that women are inherently inferior to men and that gays and apostates are to be killed. Muslim men are told that they can rape their wives and female slaves.

Standard lies told by Muslims are that Islam is a religion of peace, that [insert latest Islamic atrocity] has nothing to do with Islam and that Islamic terrorists are following a distorted version of the religion.

Western countries are betrayed by politicians, the media, royalty and other traitors who trot out those same lies and won't tell their people what Islam's instructions to Muslims really are.

Islam is an evil poison and the West desperately needs to be purged. Stop letting Muslims in, deport them all to Islamic countries and deport the traitors with them.

By the way, know your enemy. Read the Koran.