And this is different from what happens in the Islamic State how?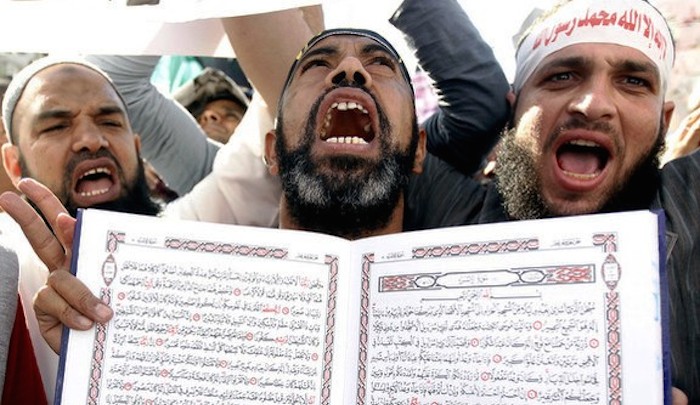 SAUDI MAN SENTENCED TO DEATH FOR RIPPING KORAN, CURSING MUHAMMAD
A Saudi court has sentenced a young man in his 20s to death for posting a video online that purportedly showed him ripping up a Koran and then striking it with a shoe before cursing Islam's Muhammad, according to the Saudi Gazette.
In the article titled, "Apostate gets death sentence," a source told the Saudi Gazette that "in the video, he cursed God, Prophet Muhammad and his daughter Fatimah and ripped a copy of the Holy Koran and hit it with a shoe." The source added, "The death sentence was issued after his apostasy was proven."
Last year, the man was arrested by the country's Commission for the Promotion of Virtue and Prevention of Vice.
A sheikh at the Saudi Arabian Ministry of Islamic Affairs told the Saudi Gazette that apostasy "has existed since the age of the Prophet and there are multiple Koranic verses on it.
"The phenomenon continued throughout the Islamic ages and cursing the Prophet and the Koran is a form of conversion that must be dealt with accordingly through the courts," the sheikh added.