That's what happens when a back bencher, anti-Reagan, marxist revolutionary gets elected to the top job, twice.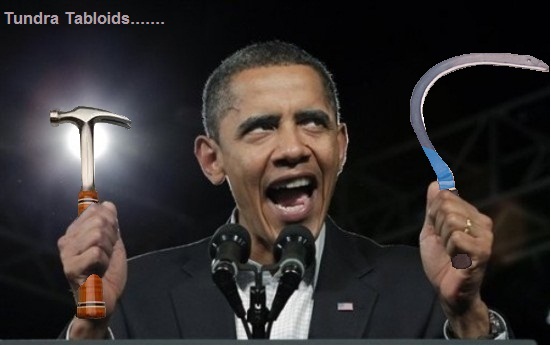 Many in America voted for this societal transformer to mark a historical racial crossing point, what they got instead was a destroyer-in-chief in charge of a wrecked economy and race relations set back fifty years. Of course I warned as many of my family and friends who would listen, but some heeded the advice, and others didn't.
H/T: Dennis Mitzner
With two more rough years on the horizon.
A couple of publications have noted that 2014 was the ninth consecutive year during which the U.S. economy grew by less than 3 percent.
They're being too kind. Last year was the eighth year in a row of sub-2.5 percent growth, following four straight years (2003-2006) of higher growth.
It's hardly a coincidence that the first year of that awful 2007-2014 streak just so happens to have been the same year that the Democratic Party took legislative control in Washington.
The nation's political and media elites were quite pleased with themselves when the November 2006 elections brought about that result, largely because their daily hostility to all things Republican and/or conservative contributed mightily to it. They were absolutely ecstatic when Barack Obama, Mr. Perfectly Creased Pants, won the November 2008 presidential election and took office in January 2009.
As will be seen shortly, the former event marked the beginning of the U.S. economy's worst eight-year stretch since 1945-1952. Obama's presence in the Oval Office until January 2017 virtually ensures that we'll have at least two more years of the policies which brought on that miserable result.
Raising the minimum wage was a key agenda item for new House Speaker Nancy Pelosi and Majority leader Harry Reid after their party took over Congress in 2007. The resulting effects on overall employment have been gruesome, to the point where the people who arbitrarily determine such things have absurdly decided, in the interest of covering their tracks, that the 4.5 percent unemployment rate seen during the middle of the past decade is no longer achievable, and that "full employment" is really a rate of 5.5 percent.
The higher minimum federal wage, and the even higher hourly minimums seen in many states and cities, have been especially disastrous for the very people supposedly targeted for help. Since the end of 2006, the seasonally adjusted black teen unemployment rate has risen by 5.5 points to 29.7 percent; that rate got perilously close to 50 percent during the recession. The only reason that the number of unemployed black teens is barely higher now than it was eight years ago is that far fewer of them are even bothering to look for work, and therefore aren't considered part of that statistic. The average black teen labor force participation rate during 2014 of 27.2 percent was 6.8 points lower than that seen eight years earlier; the 2014 average employment-population ratio of 18.2 percent was 5.9 points lower.