Now there's a man who's a shoe in for re-election!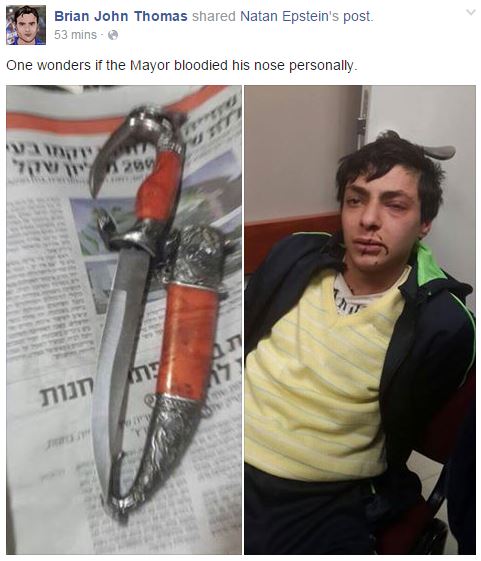 H/T: Brian John Thomas
VIDEO: Jerusalem mayor, bodyguards subdue terrorist
Jerusalem terror attack ends with one moderately lightly wounded thanks to quick response by Jerusalem Mayor Nir Barkat who was present at scene with bodyguards who overtook terrorist.
Roy Yanovski Published: 02.22.15, 18:18 / Israel NewsJerusalem Mayor Nir Barkat was present at the scene of Sunday's terror attack in which an ultra-Orthodox man was stabbed.Together with the mayor, his security guard helped subdue the terrorist, a 18-year-old Arab teen.
Security footage of the event show Barkat (in white shirt) lunge at the terrorist who walks into the junction after stabbing the Israeli man.