It's like he really isn't serious about winning.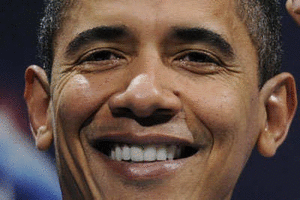 H/T: Vlad
"It's absolutely bewildering," he said. "We are aiding and abetting the enemy."
Military response to Obama's summit: 'We are aiding and abetting the enemy
A newly-minted U.S. senator and a retired lieutenant general appeared on Fox News Channel's "The Kelly File" Thursday and expressed their disbelief at the Obama administration's disclosure of its plans to re-take the city of Mosul, Iraq, including timetable and troop numbers.
Revealing battle plans in advance has "now become a matter of policy" and amounts to "aiding and abetting the enemy" they said.
Sen. Tom Cotton, a Republican from Arkansas, is an Iraq and Afghanistan war veteran who serves on the Senate Armed Services Committee. He observed what would happen if a rank-and-file member of the military had done what the administration did.