The facts are in, but since I don't read French and 83% of the article is behind a paywall, I have yet to discern their antisemitic motives.
h/t & upload: Vlad
A blogger in French gleens a few kernels from The Le Monde article:
Pierre B. was strangely open enemy of "fascism." He wore anti-fascist slogans on his clothes.

"We do not talk politics, but if we evoked the National Front, he would get on his hind two legs and began to growl, says Gaëtan. He claimed to fight against fascism and was very much against the police. He treated the police and the military fascists with an aggressiveness that made ​​me ill at ease. »
NOTE: Sounds like a typical antifa anarachist that you see throwing chairs through cafe windows and shouting down the police.
The Le Monde article (in French) referenced by Le Pen: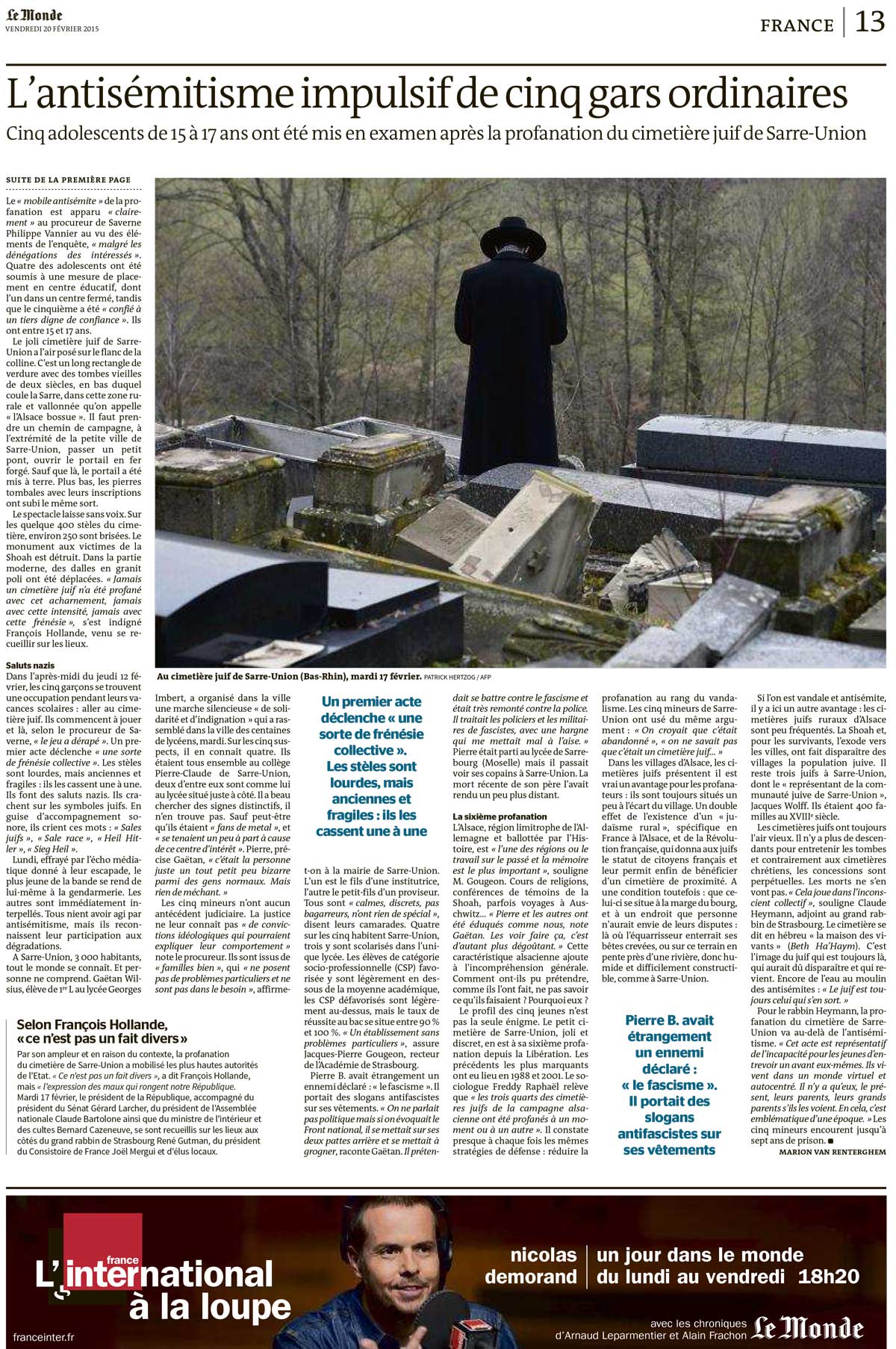 UPDATE: Vlad sends me more. Unfortunately the BBC makes no mention of the anti-fascist element that the Le Monde article speaks about.
Five charged over Jewish grave vandalism in France
Five teenagers have been charged with vandalising hundreds of Jewish graves in France in an anti-Semitic attack.
The suspects, aged 15 to 17, are accused of the "desecration of burial places due to the religion of the deceased".
Tombstones were pushed over and vaults opened at the cemetery in the north-eastern town Sarre-Union last Thursday.
Local prosecutor Philippe Vannier said the vandalism appeared to be part of a game that went wrong.
More here at the BBC