A total repudiation of Zuhdi Jasser's bullshit.
Here's an excerpt from one of the ME's most respected leading expert on the ISIS group, that proves what we've been saying all along, that ISIS and Islam 101 are one in the same. Sadly with the caveat that "few Muslims" believe likewise.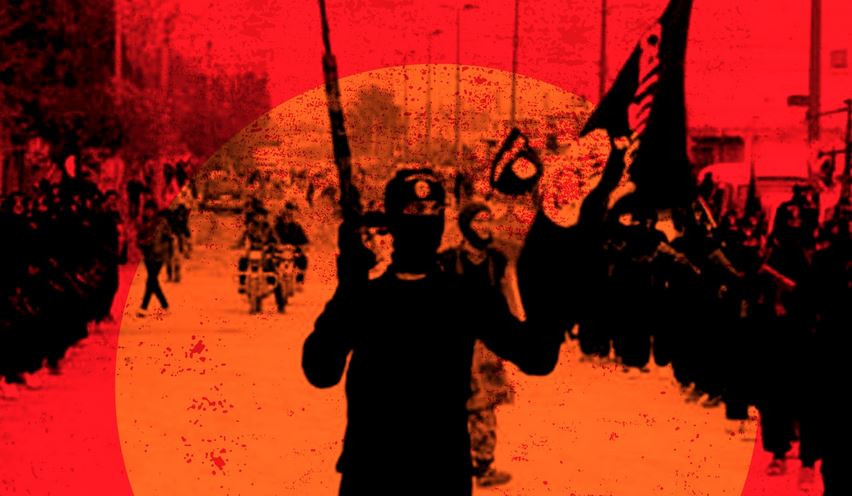 What ISIS Really Wants
The Islamic State is no mere collection of psychopaths. It is a religious group with carefully considered beliefs, among them that it is a key agent of the coming apocalypse. Here's what that means for its strategy—and for how to stop it.
Graeme Wood
MARCH 2015
[…]
Many mainstream Muslim organizations have gone so far as to say the Islamic State is, in fact, un-Islamic. It is, of course, reassuring to know that the vast majority of Muslims have zero interest in replacing Hollywood movies with public executions as evening entertainment. But Muslims who call the Islamic State un-Islamic are typically, as the Princeton scholar Bernard Haykel, the leading expert on the group's theology, told me, "embarrassed and politically correct, with a cotton-candy view of their own religion" that neglects "what their religion has historically and legally required." Many denials of the Islamic State's religious nature, he said, are rooted in an "interfaith-Christian-nonsense tradition."
Every academic I asked about the Islamic State's ideology sent me to Haykel. Of partial Lebanese descent, Haykel grew up in Lebanon and the United States, and when he talks through his Mephistophelian goatee, there is a hint of an unplaceable foreign accent.
According to Haykel, the ranks of the Islamic State are deeply infused with religious vigor. Koranic quotations are ubiquitous. "Even the foot soldiers spout this stuff constantly," Haykel said. "They mug for their cameras and repeat their basic doctrines in formulaic fashion, and they do it all the time." He regards the claim that the Islamic State has distorted the texts of Islam as preposterous, sustainable only through willful ignorance. "People want to absolve Islam," he said. "It's this 'Islam is a religion of peace' mantra. As if there is such a thing as 'Islam'! It's what Muslims do, and how they interpret their texts." Those texts are shared by all Sunni Muslims, not just the Islamic State. "And these guys have just as much legitimacy as anyone else."
All Muslims acknowledge that Muhammad's earliest conquests were not tidy affairs, and that the laws of war passed down in the Koran and in the narrations of the Prophet's rule were calibrated to fit a turbulent and violent time. In Haykel's estimation, the fighters of the Islamic State are authentic throwbacks to early Islam and are faithfully reproducing its norms of war. This behavior includes a number of practices that modern Muslims tend to prefer not to acknowledge as integral to their sacred texts. "Slavery, crucifixion, and beheadings are not something that freakish [jihadists] are cherry-picking from the medieval tradition," Haykel said. Islamic State fighters "are smack in the middle of the medieval tradition and are bringing it wholesale into the present day."
Our failure to appreciate the essential differences between ISIS and al-Qaeda has led to dangerous decisions.
The Koran specifies crucifixion as one of the only punishments permitted for enemies of Islam. The tax on Christians finds clear endorsement in the Surah Al-Tawba, the Koran's ninth chapter, which instructs Muslims to fight Christians and Jews "until they pay the jizya with willing submission, and feel themselves subdued." The Prophet, whom all Muslims consider exemplary, imposed these rules and owned slaves.
Leaders of the Islamic State have taken emulation of Muhammad as strict duty, and have revived traditions that have been dormant for hundreds of years. "What's striking about them is not just the literalism, but also the seriousness with which they read these texts," Haykel said. "There is an assiduous, obsessive seriousness that Muslims don't normally have."
Before the rise of the Islamic State, no group in the past few centuries had attempted more-radical fidelity to the Prophetic model than the Wahhabis of 18th‑century Arabia. They conquered most of what is now Saudi Arabia, and their strict practices survive in a diluted version of Sharia there. Haykel sees an important distinction between the groups, though: "The Wahhabis were not wanton in their violence." They were surrounded by Muslims, and they conquered lands that were already Islamic; this stayed their hand. "ISIS, by contrast, is really reliving the early period." Early Muslims were surrounded by non-Muslims, and the Islamic State, because of its takfiri tendencies, considers itself to be in the same situation.
If al-Qaeda wanted to revive slavery, it never said so. And why would it? Silence on slavery probably reflected strategic thinking, with public sympathies in mind: when the Islamic State began enslaving people, even some of its supporters balked. Nonetheless, the caliphate has continued to embrace slavery and crucifixion without apology. "We will conquer your Rome, break your crosses, and enslave your women," Adnani, the spokesman, promised in one of his periodic valentines to the West. "If we do not reach that time, then our children and grandchildren will reach it, and they will sell your sons as slaves at the slave market."