But first, from Honest Reporting about a documentary film Jenin: Massacring Truth (35:00 minute mark), which observed the exact same thing in 2004.
"The film addresses the international media's false, irresponsible reporting on the IDF incursion to Jenin in April, 2002. Damian Penny saw the film and transcribes this exchange between Martin Himel and Dr. Tim Benson, head of the British editorial cartoonists' society which honoured the Independent's Sharon-eating-babies cartoon:"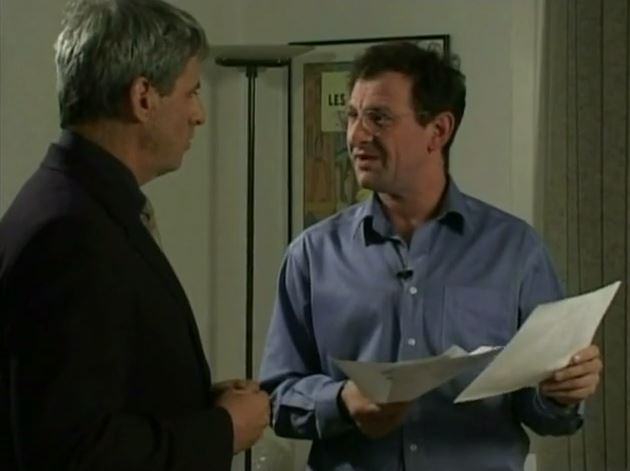 Himel: My question to you is, why, in all these paintings [sic] don't we see Sharon and Arafat eating babies?

Benson: Maybe Jews don't issue fatwas.
Himel: What do you mean by that?

Benson: Well, if you upset an Islamic or Muslim group, um, as you know, fatwas can be issued by Ayatollahs and such, like, and maybe it's at the back of each cartoonist's mind, that they could be in trouble if they do so.

Himel: If they do what?

Benson: If they depict, uh, say, an Arab leader in the same manner.

Himel: Then they could suffer?

Benson: Then they could suffer death, couldn't they? Which is rather different.

Benson is grinning throughout this section of the interview.
CARTOONIST: ART WORLD ONE-SIDED AGAINST ISRAEL, BUSH, AVOIDS ISLAM
Sunday on CNN, artist Lars Vilks discussed the Copenhagen terror attack that killed two and injured three others. In a free speech debate held by the cartoonist who has been under death threats since his 2007 caricatures of Muhammad, he said the art world is one sided.
Vilks said, "In every art exhibition, you'll see that you have a political statement against Bush and against Israel, but you never have any sort questioning about Islam. Which actually then were more interesting subject after the caricatures. So I wanted to add something to that discussion. Why are you so one sided again, in the art world."