Hero.
Rest in Peace Dan Uzan, you saved the lives of many.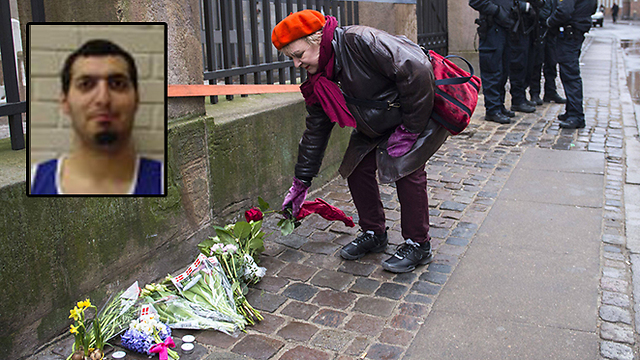 Dan Uzan helped to prevent a massacre
By Mette Dahlgaard
February 15, 2015, 10:10
The Jewish community in Denmark has released the name of 37-year-old man who died as a guard at the synagogue on Crystal Street in Downtown Copenhagen last night. The late Dan Uzan helped to avert massacre, it said.
The shootings at the synagogue in Copenhagen: Jewish man killed and two policemen wounded
He was 37 years old, well educated and committed to the Jewish community. Dan Uzan died Sunday night in front of the entrance to the Jewish synagogue, where a young girl in the parish hall behind held his bat mitzva, the Jewish confirmation.
The common input to both synogoge and parish hall was guarded by Jewish Dan Uzan and two armed police officers.
"Dan and his family have paid an unreasonably high price. We are grateful for those who do nothing and ensure that we can implement our Jewish actions. Such was Dan. Many people may be taknemmlige that he stood there in the night, "says the chairman of the Jewish community in Denmark, Dan Rosenberg Asmussen told Berlingske.
Also read: Taxi driver provided crucial clues to the police
Dan Rosenberg Asmussen is strongly affected by the situation and says that the Jewish community is in mourning. He's shivering at the thought of what might have happened if police and Dan Uzan had stood guard in front of the party, where 80 people were gathered. Including many children, who went to class with the young girl who was the party center.
"I have almost no words for it. We are deeply concerned all along. It could have developed into a massacre. It is our worst nightmare, and that is exactly what we feared, "explains the President.
Read also: The shootings at the synagogue in Copenhagen: Jewish man killed and two policemen wounded