It couldn't be any more clear.
Obama coddles and cuddles enemies of the U.S., but thrusts knives into the chest of its ally Israel.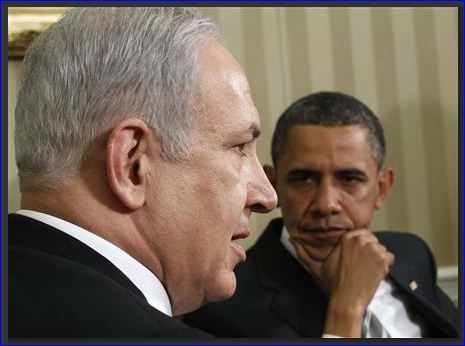 Lying Obama "Smacks" Netanyahu During Presser With Merkel
Lets put aside for a moment that this was a typical childish Obama slam, like all those times he scratched his nose with his middle finger so he could flip the bird without being detected.
Obama might know what Angela Merkel would do, but he has never faced her at a time the US was about to sell out Germany in a nuke deal with a neighbor committed to destroy her?  A deal that Senators in his own party think is a disaster.
And as far as not meeting with people close to an election. Why then did Secretary of State Kerry and VP Biden meet with Netanyahu's opponents over the weekend?
More @ Yid With Lid