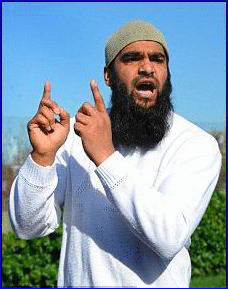 Commentor Anglojew left the following in the TT's comment box:
When debating Muslims, I've noticed they employ the following tactics, in full or in part;

1. Distraction: The Muslim will try to divert attention from the argument at hand and avoid debating the issue directly.

2. Ad hominem logical fallacy: The Muslim will try blaming the messenger and not debating the message.

3. Fallacy of relevance eg a "red herring": The Submitter will attempt the "two wrongs make a right" tactic (or the Tu Quoque) In employing evasive tactics the Muslim unwittingly admits the correctness of their opponent's original argument by implication.