Which is of course a full load of bull crap.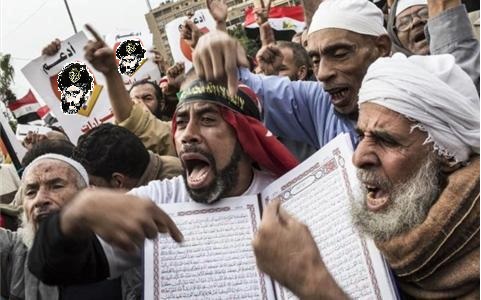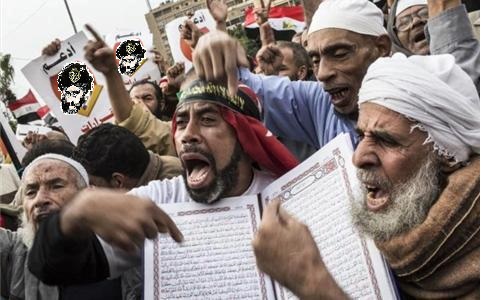 The Islamic background of an immigrant is intrinsically relevant to the health of integration in any society. These interfaith dialogue events are a disgrace, they meet under the false notion that all belief systems are alike, that Islam is like any of the other monotheistic religions, when clearly it's not.
These religious leaders are lying to themselves, because when it's all said and done, they either really don't believe in anything themselves, or, they're pure cowards who knee-jerk at the mere thought of being deemed an Islamofauxbe or bigot.
NOTE: One of the Muslim leaders mentioned in the YLE piece, Mustafa Kara, as meeting regularly with the others four times a year, stated back in 2009 on a YLE "Islam discussion night", that Muslim demands for sharia courts in the UK, was their right, because of their demographic size/clout. (So by default, requests for the same in Finland, once comparable numbers are reached, is also a "right" as well):
"Of course, the Muslim community (in Britain) is rather large, they have lived there for tens of years, they are considered British subjects, they are in parliament, they can therefore,demand it, it allows them that right.
Also, during the YLE segment in 2009, a Lutheran pastor asked Mustafa Kara about what happens to a Muslim who converts to Christianity, what would be his status? He answered that the apostate would suffer great pain and judgement if he did not repent, and only after being asked, did he mention that he was talking about the after life.
Tampere interfaith gatherings aim to ease immigrant integration
In the south-central Finnish city of Tampere, representatives of various faiths have been meeting regularly in an effort to foster close ties and to help immigrants settle into the community.
Leaders of the Evangelical Lutheran, Roman Catholic and Greek Orthodox parishes say that religion is usually a secondary issue in immigrants' integration. On the other hand, religious practices can help build bridges between communities of different faiths, says Aleksej Sjöberg, pastor of Tampere's Orthodox parish.
"For instance, my Orthodox daughter understands her Muslim friend's use of a scarf, since some women in our community also wear scarves," he notes.
"Religious background irrelevant"
A discussion event was held at Tampere's Vapriikki Museum Centre on Tuesday as part of the UN's World Interfaith Harmony Week.
Seppo Uimonen, a member of the spiritual council of Tampere's Bahá'í community, said he hoped that representatives of other religions would also join more closely in the city's interfaith cooperation events.
Zenon Strykowski, the pastor of Tampere's Holy Cross Catholic parish, says that everyday matters are the main concern of new arrivals.
"Immigrants are often dealing with the same basic issues, where their religious background is irrelevant. We have an active Iraqi member of our parish, who has taught us a lot about Islam," the Polish-born priest told Yle.
"Ideas in dispute, not people"
Various activities are arranged in an effort to further cooperation between various faith groups in Finland's largest inland city. Sometimes discussions between Muslims and Christian become heated, but ties remain friendly, participants say.
"Disputes most often emerge when trying to correct others' misconceptions, but it's ideas that are in dispute, not people," says Tampere Lutheran parish deacon Heidi Repo, at whose initiative the group was set up. The Lutheran Church is Finland's dominant religious body, and receives state support, as does the much smaller Orthodox Church.
Taking part in the Christian-Muslim dialogue group are representatives of Sunni and Shia Muslim groups as well as the Catholic, Lutheran and Orthodox parishes.
The group has gotten together four times a year for about a decade. The group has also arranged visits to hospitals to discuss with staff about how various religions approach the treatment of dead bodies, for instance.
Slow progress
Mustafa Kara, chair of the Tampere Islamic Society, says that progress has been slow. He expresses the wish that rank-and-file members of various religious communities would be more active in working together.
Strykowski says that cooperation between religious groups is important, but that just sitting in meetings should not be the main point. More real, personal interaction is needed, he says.
"When you know about other religions, there is no room for prejudice," he declares.