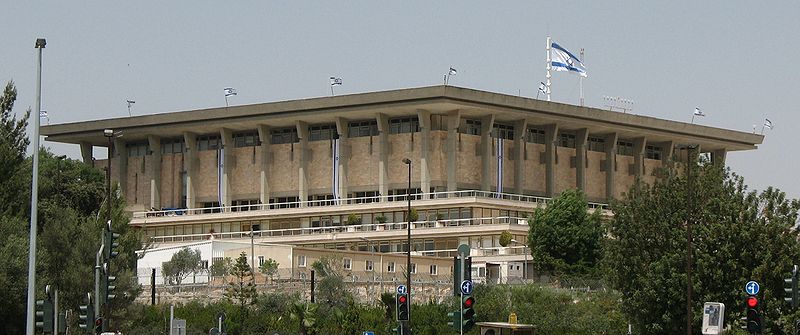 THE TWENTY-SIX PARTY LISTS ARE IN
Manfred Gerstenfeld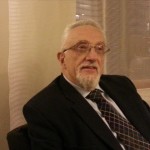 On Thursday, January 29th, the first phase of the election campaign ended. The 26 parties participating in the elections for the 20th Knesset handed in their list of candidates to the Central Elections Committee.1 This happened against a background of tension on the northern border. On Wednesday, two Israeli soldiers were killed and seven others wounded by fire from Hezbollah terrorists in Lebanon.2
Only eleven lists have a realistic chance of passing the new election threshold of 3.25%. There were developments and conflict within various parties until the last moment. The continuing Likud saga about the 20th place on their list came to a conclusion. After it had been decided to hold a recount, MK Tzipi Hotovely obtained a decision from the Tel Aviv District Court that the 20th place was hers, and the recount was stopped. Former minister Avi Dichter then appealed to the Supreme Court, which overturned the District Court's decision. It ordered that the recount be continued.3 At its end, Hotovely was found to have won by 101 votes. Dichter will now be in the marginal 26th place, as the places from 21-25 are mainly reserved for regional candidates.4
Netanyahu had the right to appoint two candidates of his own choosing to the 11th and 23rd places on the Likud list. He chose former minister Bennie Begin for the 11th place and terrorism expert Anat Berko for the 23rd. In this way, the number of women among the first 25 candidates of the Likud increased to 5.5
There was major upheaval in Bayit Yehudi, when at the last moment, party leader Naftali Bennett inserted former soccer star Eli Ohana into the party's top ten candidates. It led to furious reactions from various MKs and others within the party. Ohana then decided to withdraw his candidacy.6
The Central Election Committee decided that the candidacy of Tsega Melaku for the third spot on Moshe Kahlon's Koolanu list was not valid. The journalist was on leave but had not resigned from her post at the Israel Broadcast Authority in time, and it is illegal for a government employee to run in the elections.7
Earlier in the week, party leader Yair Lapid announced the list of candidates of Yesh Atid. He brought in two new candidates and left the remainder of the list more or less entirely in line with the current Knesset representation, except for the 3 candidates who did not seek re-election.8
At the Zionist Camp, Livni filled the four remaining slots of Hatnuah with former Kadima MK Yoel Hasson, retired army general Eyal Ben Reuven who left Meretz, journalist Ksenia Svetlova, and environmentalist Yael Cohen Paran.9 The Zionist Camp now has 9 women among its first 25 candidates on its list, and according to current polls, all these candidates may be elected.
In the meantime, the polls are giving the joint Arab list 12 seats, as against 11 in the 19th Knesset. That would mean that the Taal party, which is only represented by Ahmed Tibi, the best known Arab MK, would get a second seat.
Several MKs of Yisrael Beitenu and the Likud plan to submit petitions to ban MK Haneen Zoabi from running for the next Knesset, as she openly supports Hamas. In previous elections, similar petitions were made, but they all failed.10
Party leader Shaul Mofaz of Kadima announced that he and his party would not run in this election. It meant the end of what was once Israel's largest party, founded by then-Prime Minister Ariel Sharon. Mofaz admitted that he was not meant for politics.11
A poll conducted by Panels Research for The Jerusalem Post and Maariv found that current Defense Minister Moshe Ya'alon of the Likud is the most popular candidate to continue in his position during the 20th Knesset. He received 25% of the vote, as against 17% for Bennett, 14.1% for Major General Amos Yadlin, the Zionist Camp candidate, and 10% for Major General Yoav Galant of Koolanu.12
Shas finally announced its list, which was largely identical to its present Knesset representation. MKs Ariel Attias and Amnon Cohen announced that they would leave politics. Party founder MK Nissim Ze'ev refused to sign the candidacy papers as he expected to be placed in a position where he could not be elected. United Torah Judaism also presented its list, where its current seven MKs occupy the first seven positions.13
At the last moment, Eli Yishai's Yachad Ha'am Itanu presented a united list together with the extreme right wing Otzma Yehudit. If running alone, both parties risked falling short of the minimum threshold of 3.25% of votes. The joint list should probably be seen as a union made for practical purposes, which will split after the elections.14
Several smaller parties put forward lists which have no realistic prospect of passing the 3.25% threshold. One of them is Ubezchutan-Haredi Women for Change. The ultra-Orthodox parties do not allow women on their list. This is the first time there is a party of ultra-Orthodox women and it is not well-viewed in ultra-Orthodox circles.15
With the lists submitted, it is already clear that the number of women in the next Knesset will increase. The trend of journalists joining the Knesset, which came to the fore in the previous elections, is continuing. At the Zionist camp, newcomers are the Arab journalist, Zuhair Bahloul, and the Russian journalist Svetlova. At Israel Beitenu, there is Sharon Gal, and at Bayit Yehudi, there is Yinon Magal.
Polls indicate that the Likud and the Zionist Camp are once again neck and neck. The Panels Research poll gave the Likud 25 seats and the Zionist Camp 24.16
Footnotes