The utter buffoonery of hosting them in the first place, totally lost on the Obama administration.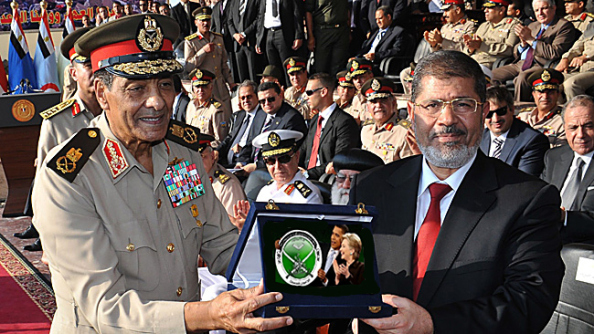 Open Jihad Declared in Egypt Following State Dept. Meeting with Muslim Brotherhood-Aligned Leaders
Muslim Brotherhood call for 'long, uncompromising jihad'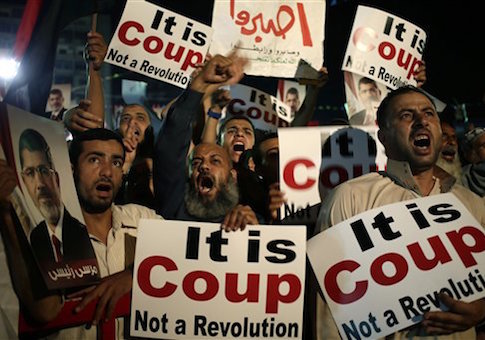 BY: Adam Kredo

The Muslim Brotherhood called for "a long, uncompromising jihad" in Egypt just days after a delegation of the Islamist group's key leaders and allies met with the State Department, according to an official statement released this week.
Just days after a delegation that included two top Brotherhood leaders was hosted at the State Department, the organization released an official statement calling on its supporters to "prepare" for jihad, according to an independent translation of the statement first posted on Tuesday.
The State Department meeting was attended by a deputy assistant secretary for democracy, human rights, and labor and other State Department officials.
The Muslim Brotherhood statement also was issued just two days before a major terror attack Thursday in Egypt's lawless Sinai region that killed at least 25.
"It is incumbent upon everyone to be aware that we are in the process of a new phase, where we summon what is latent in our strength, where we recall the meanings of jihad and prepare ourselves, our wives, our sons, our daughters, and whoever marched on our path to a long, uncompromising jihad, and during this stage we ask for martyrdom," it states.
Preparation for jihad is a key theme of the Brotherhood's latest call for jihad.
An image posted with the statement shows two crossing swords and the word "prepare!" between them. Below the swords it reads, "the voice of truth, strength, and freedom." According to the statement, "that is the motto of the Dawa of the Muslim Brotherhood."
The statement also invokes the well-known Muslim cleric Imam al-Bana, who founded the Brotherhood and has called for the death of Jews.
"Imam al-Bana prepared the jihad brigades that he sent to Palestine to kill the Zionist usurpers and the second [Supreme] Guide Hassan al-Hudaybi reconstructed the 'secret apparatus' to bleed the British occupiers," the statement says.
The Brotherhood's renewed call for jihad comes at a time when current Egyptian President Abdel Fattah al-Sisi is cracking down on the group and imprisoning many of its supporters, who notoriously engaged in violence following the ouster of Brotherhood-ally Mohamed Morsi.
Egypt experts said the timing of this declaration is an embarrassment for the State Department.