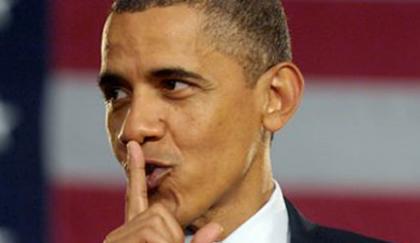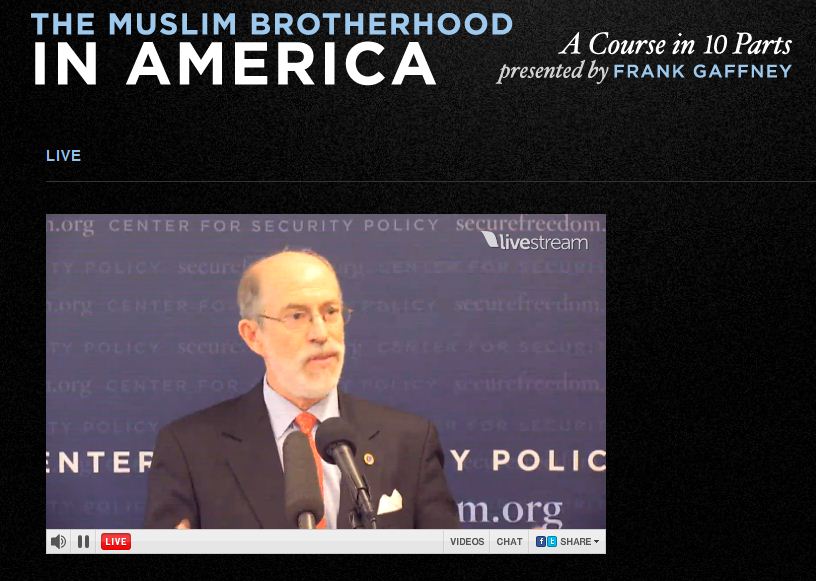 Muslim Brotherhood-Aligned Leaders Hosted at State Department
Brotherhood seeks to rally anti-Sisi support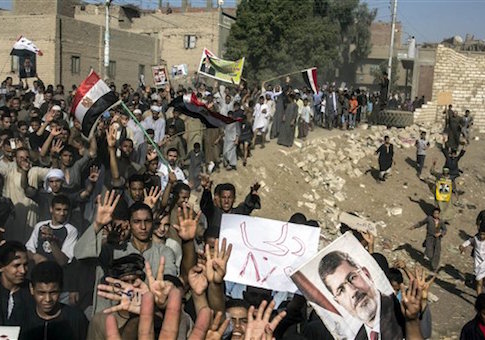 BY: Adam Kredo

The State Department hosted a delegation of Muslim Brotherhood-aligned leaders this week for a meeting about their ongoing efforts to oppose the current government of President Abdel Fattah al-Sisi of Egypt, who rose to power following the overthrow of Mohamed Morsi, an ally of the Brotherhood, in 2013.
One member of the delegation, a Brotherhood-aligned judge in Egypt, posed for a picture while at Foggy Bottom in which he held up the Islamic group's notorious four-finger Rabia symbol, according to his Facebook page.
That delegation member, Waleed Sharaby, is a secretary-general of the Egyptian Revolutionary Council and a spokesman for Judges for Egypt, a group reported to have close ties to the Brotherhood.
The delegation also includes Gamal Heshmat, a leading member of the Brotherhood, and Abdel Mawgoud al-Dardery, a Brotherhood member who served as a parliamentarian from Luxor.
Sharaby, the Brotherhood-aligned judge, flashed the Islamist group's popular symbol in his picture at the State Department and wrote in a caption: "Now in the U.S. State Department. Your steadfastness impresses everyone," according to an independent translation of the Arabic.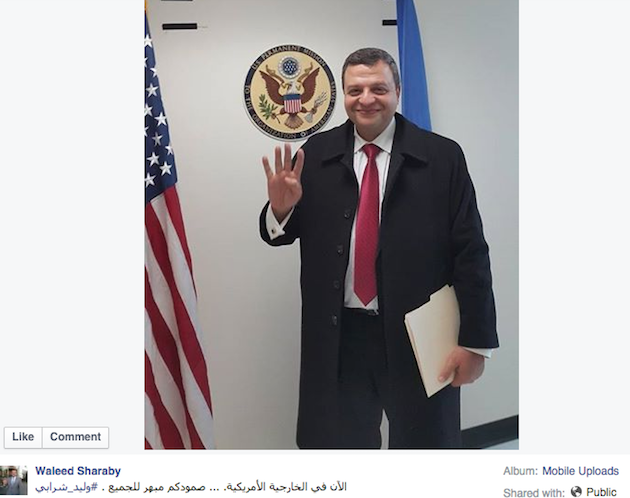 Another member of the delegation, Maha Azzam, confirmed during an event hosted Tuesday by the Center for the Study of Islam and Democracy (CSID)—another group accused of having close ties to the Brotherhood—that the delegation had "fruitful" talks with the State Department.
"Maha Azzam confirms that 'anti-coup' delegation, which includes 2 top [Muslim Brothers], had 'fruitful' conversations at State Dept," Egypt expert Eric Trager tweeted.
Assam also said that the department expressed openness to engagement, according to one person who attended the event.