The right questions aren't being asked leading to all the wrong answers.
J.E.Dyer should be the go to expert on how to deal with Iran, and on a host of other geo-political subjects as well.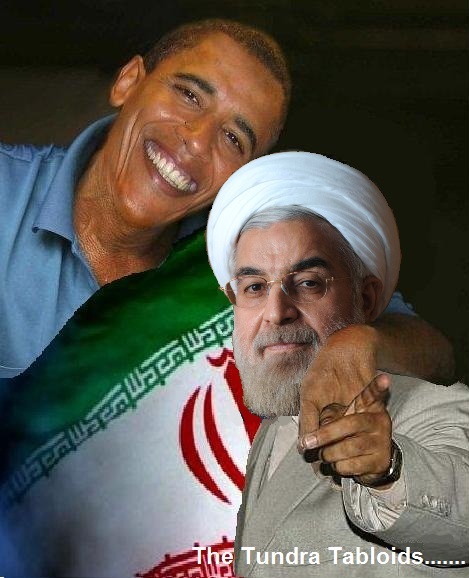 Bibi, Iran's nukes, and military force in a changed Middle East
By J.E. Dyer on January 29, 2015 at 9:05 pm
Iran's Revolutionary Guard Corps (IRGC) on the march. (Image: AFP via Der Spiegel)
Over at The Atlantic, there's a comprehensive worldview being built on the question of whether there's a "military solution" to the Iran nuclear problem, and how Benjamin Netanyahu has Israel positioned vis-à-vis the problem in general.
Jeffrey Goldberg thinks Netanyahu has Israel positioned very poorly indeed.
[…]
It's not 2004 anymore
The profile of Iran's activities makes it abundantly clear that none of what she does is "about" Israel making concessions on West Bank settlements, or otherwise falling in with proposals made by the Obama administration for a final status agreement.  Iran is all over the region – Iraq, Syria, Lebanon, Yemen, Sudan – taking advantage of the opportunities created by the aftermath of the Arab Spring.
Jeffrey Goldberg suggests that Israel should strengthen Obama's negotiating position by making more concessions to the Palestinian Arabs.  But in 2015, nothing in the region's main dynamic is even about that anymore.  The main dynamic is the feeding frenzy for the territory of Syria and Iraq.  The various actors are shaping up to be Iran, ISIS, the Kurds, and some combination of others who still retain a legacy set of "status quo" objectives (including, e.g., the U.S., Saudi Arabia, and perhaps Turkey).
Not one of those actors can be deterred or influenced by artificially forced developments in the now-defunct Oslo process.  But at least two of the actors – Iran and ISIS – will exploit Israel however they have to, to gain advantage for themselves.  That's what Iran is doing with her foray into the Golan, which gives "top cover" to her nuclear program, but also has the real potential to become as much of an existential threat to Israel as an Iranian bomb.
Israel can't afford to ignore the fact that the whole unfolding strategy interlocks.  In essence, Iran has already begun a new phase in her long-running campaign against Israel, and the Obama administration is asking Israel to behave toward the negotiations with Iran as if that hasn't happened: as if it's still 2004, and everyone still has the same situation and the same options.