Bald faced liars.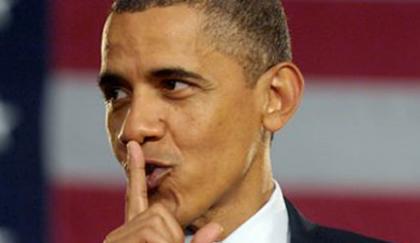 The Obama administration, still steaming from the GOP invitation to Israeli PM Netanyahu to speak before both houses of congress, is now refusing to meet with the important Israeli PM, at all, during his visit to Washington. WH spokes-idiots are citing a supposed long held practice of not inviting heads of states to Washington who are candidates in soon-to-be-held elections.
In 1996, prime minister Shimon Peres, fighting a close campaign against challenger Netanyahu, visited the Clinton White House on April 30, just less than a month ahead of the May 29 elections.

Peres's substantial lead, in the aftermath of the assassination of Yitzhak Rabin, was crumbling due to a series of suicide bombings in early spring. In town for the AIPAC annual conference, as Netanyahu will be, Peres met with Clinton in ostensible preparation for additional work on peace agreements with Palestinian leader Yasser Arafat. In the wake of the March 1996 bombing spree that killed 62 Israelis, Peres and Clinton signed an anti-terrorism agreement at a ceremony – one of three separate meetings that Peres held with Clinton that week amid myriad photo-ops.
Actually, a US president did host an Israeli PM just before elections
President Bill Clinton looks on Israeli prime minister Shimon Peres writes the president's name in Hebrew after they sign a joint declaration on terrorism, Tuesday April 30, 1996 at the White House. (photo credit: AP Photo/Ruth Fremson)
Denying it is snubbing Netanyahu, White House cites 'long-standing practice' of not inviting candidates close to polling day. So what was Clinton doing with Peres in 1996?
[…]
White House spokeswoman Bernadette Meehan's statement is correct as regards Obama, not so as regards all previous administrations.
A check of over 50 meetings with world leaders at the White House during the Obama administration reveals that none of those meetings was conducted two weeks before any of the visitors' elections. The closest such session was a 2009 meeting with Chancellor Angela Merkel, who sat with Obama in Washington just over two months before German federal elections, which she won. French president Nicolas Sarkozy spoke with Obama in 2012 less than a month before his defeat by the Socialist Francois Hollande, but that was a video teleconference, not a face-to-face at 1600 Pennsylvania Ave.
Further back, however, there is a precedent for election-proximate White House meetings, it involves Israel, and Netanyahu was the intended victim.