I might be wrong here, but it wouldn't surprise me if this was the latest up-tick in intimidation by the radicals'  protesting the Ferguson decision/and every known grievance of the Left. Just saying, but lets wait and see who is to blame.
BOMB THREATS NATIONWIDE FORCE PLANES TO REROUTE, ISOLATE UPON LANDING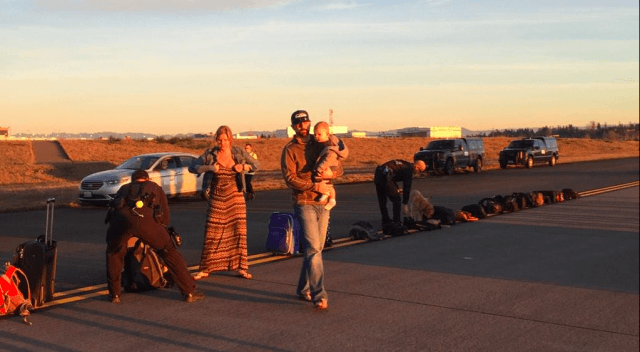 Two planes that had just touched down on Sunday afternoon at Seattle-Tacoma International Airport were immediately isolated, reportedly due to multiple bomb threats.
A third plane,  a Delta Airlines flight originally scheduled to fly on Sunday afternoon from Los Angeles to Orlando, was diverted to Dallas due to "a security concern."
Two of the flights arrived into Seattle from Long Beach, California and Phoenix, Arizona. The Long Beach flight, JetBlue airways #1006, arrived into Seattle at approximately 7:15 P.M. EST. The plane was reportedly isolated some 2,500 feet from other jets, the Seattle Times reported.
Twitter user Tiffany Lits tweeted photos of police and their K9 units going through the JetBlue passengers' luggage: