When something goes against 'The Narrative', you can be sure that they'll (the fake media) either ignore completely, or take to tarring and feathering the object of their hatred with a vengeance.
GERMAN ANTI-ISLAMISATION MARCHES: WHAT THE MAINSTREAM MEDIA DOESN'T WANT YOU TO KNOW
Oliver Lane / Breitbart News
LEIPZIG, Germany – Wednesday night saw a flare of violence and an accompanying police operation on a scale without precedent in recent German history. A group opposing militant Islam in Europe has called a demonstration, the city is deafened by political slogans played over loudspeakers, property is vandalised, and explosives are thrown at police in colossal running battles that involve thousands of people.
If you got your news from the mainstream media, what is increasingly known in Germany as the 'liar press' (Luegenpresse), the story might very well end there. Then again, the report might also throw in salacious details about the former leader of this movement and his colourful past, or the tragic death of an immigrant man who was killed shortly after a demonstration in Dresden last week.
There is no doubt about what these reports are meant to leave you thinking. Germans actually taking pride in their country, and very soon after in the neighbourhood a young Eritrean is murdered with no apparent motive? Must be a racist attack. This has been a large part of the German establishment's haughty dismissal of the Patriotic Europeans Against the Islamisation of the West (PEGIDA) group: that they are cold, angry racists with hatred in their hearts.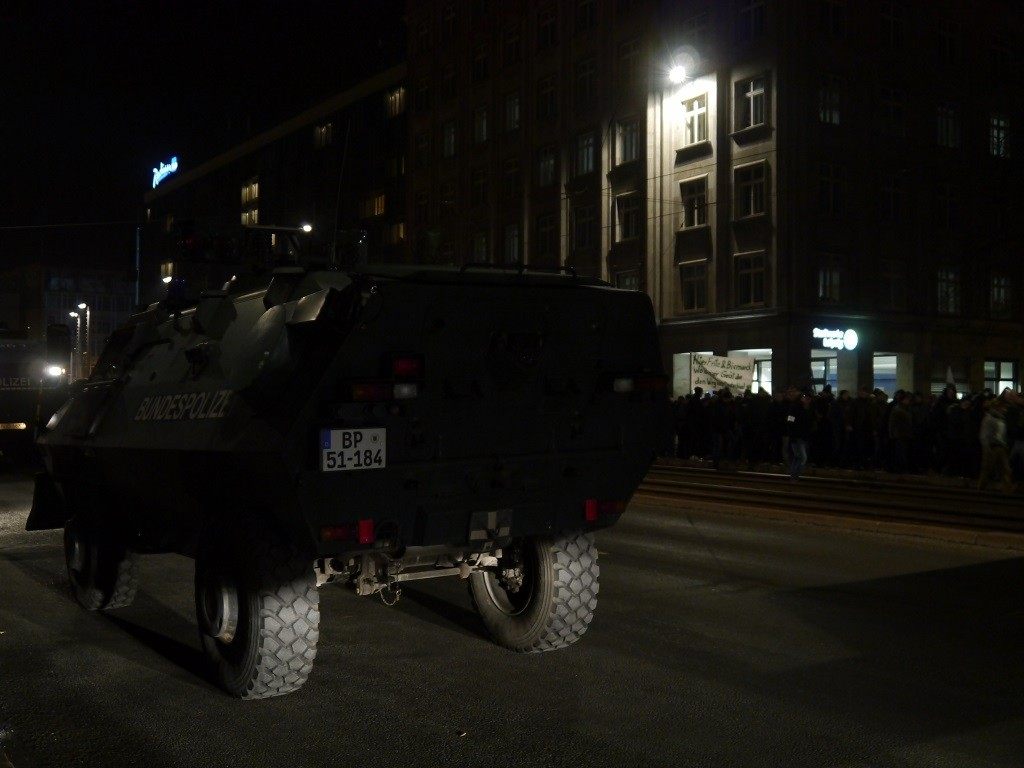 The fact that many of the supporters appear to be middle class, grandparents, or young couples doesn't matter. As one government minister remarked, they are merely "Pinstripe Nazis". Nor does it matter that as was revealed on Wednesday, 20-year old Eritrean Khaled Idris Bahray was actually killed by his flat mate, rather than a roving band of politically engaged Germans protesting against government policy.
The killing was reported in sensationalist tones last week by the British media. The Guardian claimed it "exposes racial tensions in Germany" and "anti-immigration sentiment". Vice News said "Germany's recent upsurge in anti-Islam sentiment appears to have taken a dark new turn", and reported the flat mate's fabricated version of events as fact, stating Khaled had gone to buy cigarettes and never returned.
Despite the fact police have now recovered the murder weapon, that Khaled's former flat-mate, a fellow Eritrean has confessed to the crime, and "significant" amounts of drugs are said to be involved, the story has been dropped like a hot stone by the English-speaking media. Two days after the confession, and you'd hardly know from the mainstream British press: clearly mud sticks in a country which is still apologising for the early 20th century.
The fact is PEGIDA weren't the ones throwing glass bottles and fireworks at Wednesday's demonstration, it was the tens of thousands of left-wing counter-protesters who would stop at nothing to prevent the PEGIDA march from going ahead.
The activism by ironically self-proclaimed 'anti fascists' started well before the march was due to begin outside the Leipzig opera house. Appraised of the fact that train-loads of PEGIDA supporters would be coming from Dresden, the home of the movement where they had their own march banned by police, they deigned to prevent their arrival by setting fire to the railway between the two cities.