Push back against Islam in the U.S., it's such a wonderful thing to see.
Rejecting an intolerant, totalitarian ideology (Islam), like any sane person would of communism, nazism or fascism and socialism in general, is to be applauded. These people are heroes.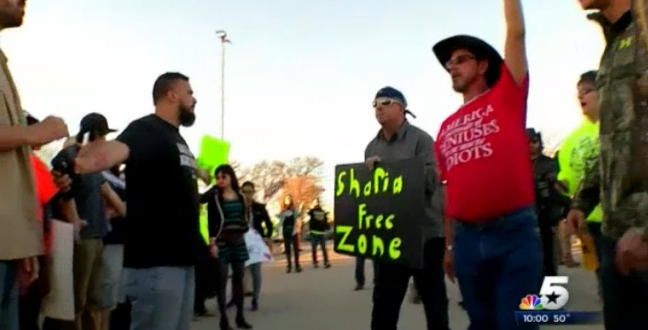 Thousands Protest Muslim Conference in Garland
Monday, Jan 19, 2015 • Updated at 10:53 AM CST
Thousands of protesters and counter-protesters held American flags and signs outside of a Muslim conference in Garland, Texas, on Saturday night.
"We're here to stand up for the American way of life from a faction of people who are trying to destroy us," a man protesting the conference said.
The demonstrations began hours before the start of the program at the Curtis Culwell Center, which is operated by the Garland Independent School District.
The conference is titled, "Stand With the Prophet Against Terror and Hate" and bills itself as a fundraiser to build a center dedicated to teaching Muslims how to combat negative depictions of their faith.