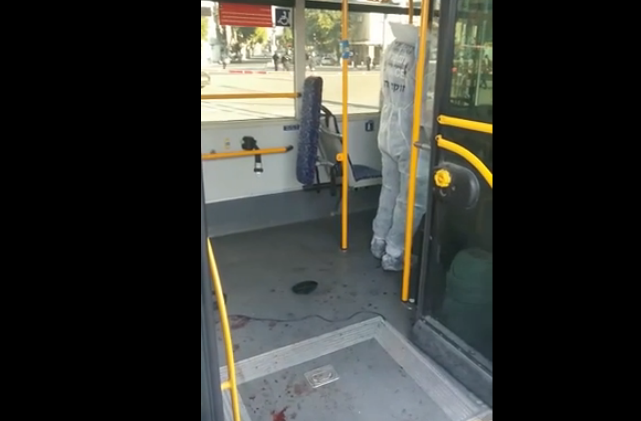 Nine stabbed on Tel Aviv bus in suspected terrorist attack
Two are seriously injured following the stabbing attack on the 40 bus line driving near Maariv junction.
A suspected terrorist stabbed at least nine people on the 40 bus line in Tel Aviv  near the Maariv junction on Wednesday morning.
Two of the victims were seriously injured and several others suffered moderate injuries, Magen David Adom said. Others at the scene were treated for shock.
The injured were evacuated to the Sheba Medical Center at Tel Hashomer and Ichilov Hospital in Tel Aviv.
The attacker fled on foot but was shot and neutralized by police and is being questioned. The assailant is a 23-year-old man from the West Bank city of Tulkarm, illegally residing in Israel, police said.