Saudi Arabia, a place where on can still visit the seventh century and not be in a museum.
Saudi Arabia: Man arrested for filming officers publicly beheading woman in street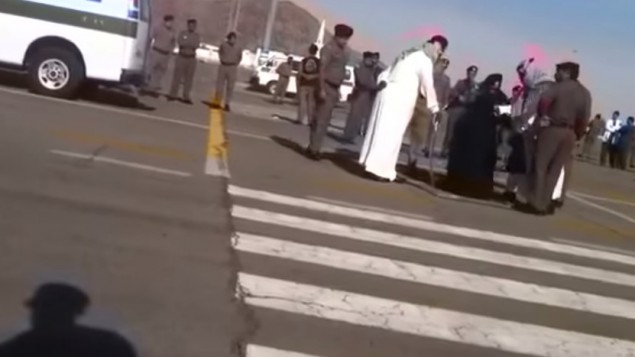 By

Jack Moore 

January 19, 2015 12:02 GMT
Saudi authorities have arrested a man who filmed a viral video of authorities publicly beheading a woman in the street, according to local media reports.
Saudi news outlets revealed that the man had been arrested but did not state what he would be charged with.
However, an Interior Ministry spokesman confirmed that filming the incident would be classed as a cybercrime under the country's strict form of Sharia law, based on the Quran.
The Burmese woman, Laila Bint Abdul Muttalib Basim, was hacked to death by sword in the holy city of Mecca after being dragged through the street and held down by four police officers.
She was convicted of the sexual abuse and murder of her seven-year-old step-daughter.
In the video she can be heard saying in Arabic: "I did not kill. There is no God but God. I did not kill."
"Haram. Haram. Haram. Haram. I did not kill … I do not forgive you … This is an injustice," she continues.
"Investigations led to her trial which proved she was guilty," the interior ministry said, quoted by SPA.
More here. H/T: Fjordman