Here's yet another picture of the Finnish Marxist miscreant, sitting in the dock being read the charges against her. She was fired from her position as a social worker, hopefully it ends with her being kicked out of the country as well.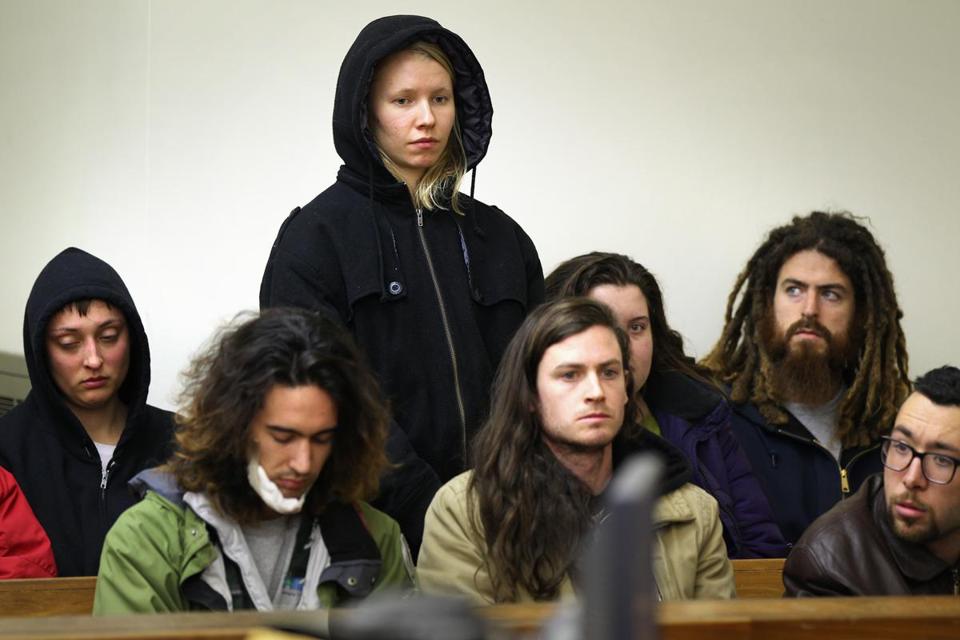 Nelli Ruotsalainen was charged on seven counts including resisting arrest as a result of the protest in Milton, said Bonnie McGilpin, a spokeswoman for Mayor Martin J. Walsh. The Boston Herald first reported the firing in Saturday's paper.
According to the office of Norfolk District Attorney Michael W. Morrissey, Ruotsalainen, 25, of Roxbury, pleaded not guilty in Quincy District Court Thursday to trespassing, throwing glass on a public way, willfully obstructing an emergency vehicle, conspiracy, disorderly conduct, resisting arrest, and throwing an object on a public way.
She was released on personal recognizance, Morrissey's office said in a statement, and is expected to return to court April 9 for a pretrial conference. More here.