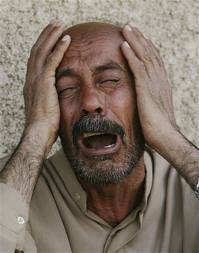 9 insurgents killed in northern Afghanistan
KABUL, Afghanistan (AP) — An Afghan official says that nine insurgents have been killed during a raid by Afghan security forces backed by local citizens in the country's north.
Sayed Sarwar Hussaini, spokesman for the police chief in Kunduz province, said on Saturday that four insurgents were wounded in the battle in the Khan Abad district.
Five local civilians, who participated in the fight against the insurgents, were also wounded, Hussaini added.
Two Egypt policemen to stand trial for sexual assault
Cairo (AFP) – Egypt's public prosecutor on Saturday ordered two policemen to stand trial for kidnapping and sexually assaulting a woman in Cairo, in a case which stirred outrage, a judicial source said.
The incident has been widely reported over past weeks in a country faced with increased cases of sexual harassment since its 2011 revolution.
The two policemen allegedly stopped a car driven by a man and demanded to escort his female passenger home.
Explosives lobbed at Algerian embassy in Libya, three injured
Tripoli (AFP) – Assailants lobbed a bag packed with explosives at the Algerian embassy in the Libyan capital on Saturday, injuring three people, a security official said.
The official, who works for a unit tasked with protecting embassies, said the attack in central Tripoli seriously wounded a guard and two passers-by and damaged the building and parked cars.
The assailants threw "a bag full of explosives from a passing car at a police car parked near a guard post", he said.
The Algerian embassy, like most foreign missions in the Libyan capital, was closed last year as militias battled for control of the city.
Churches torched in Niger Hebdo protests as France defends free speech
Paris (AFP) – A violent mob torched at least three churches in Niger's capital Niamey Saturday during fresh protests against Charlie Hebdo magazine, as France's president stressed his commitment to "freedom of expression."
Around 1,000 youths wielding iron bars, clubs and axes rampaged through the city, hurling rocks at police who responded with tear gas in a second day of violent demonstrations against the satirical magazine's publication of the prophet Mohammed.
The French embassy in Niamey urged its citizens to stay at home, the day after a rally against Charlie Hebdo in the country's second city of Zinder left four dead and 45 injured.
Shiite rebels abduct Yemeni president's chief of staff
SANAA, Yemen (AP) — Shiite Houthi rebels abducted the chief of staff to Yemen's president early Saturday in the center of the capital, Sanaa, starkly highlighting the unrest plaguing the Arab world's poorest country.
The rebels, who have taken over large swaths of Yemen, claimed responsibility for kidnapping Ahmed Awad bin Mubarak. In a statement, they said they abducted him to disrupt a meeting scheduled for the same day that was to work on a new constitution and the reorganization of the country into federally organized regions.
"We will not allow this draft resolution to pass," they said, referring to a reform agreement made last year to divide the country into six regions. They had previously rejected the plan.
Officials said gunmen kidnapped bin Mubarak and his two guards when they stopped their car in central Sanaa. They spoke on the condition of anonymity because they were not authorized to brief journalists.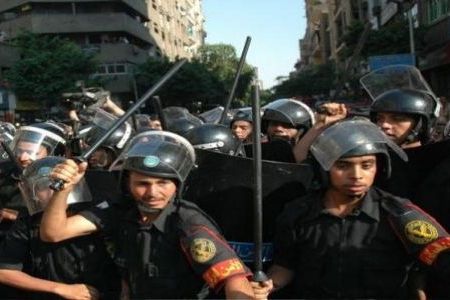 Security forces allegedly kill student in Giza protest
"Not a month passes without a student getting killed," SAC spokesperson says
Security forces allegedly killed 18-year-old university student Omar Fathy during clashes with protesters in the Giza governorate's Hawamdeya neighbourhood on Friday, according to Students Against the Coup (SAC).
There has been no official confirmation regarding the number of injured or death. Until the time of printing, the Ministry of Health could not be reached for comment.
Security forces shot Fathy with a live bullet, SAC said.
"This is not something new," Youssef Moslem, a SAC spokesperson said. "Not a month passes without a student getting killed at a protest, and this does not only happen in Cairo it often happens in Egypt's outer regions as well."