One of those moments when you wish former presidents would remain in obscurity, like others before him have done. (Reagan, Bush 1&2 as well)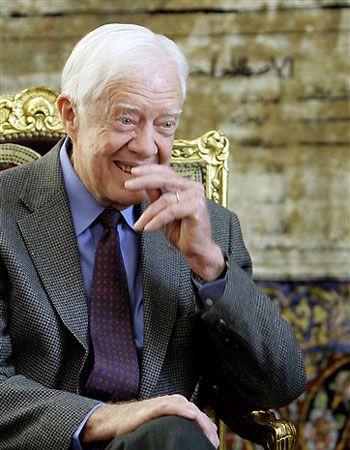 Carter: Muslim Terror Attacks Will Show West Islam is Great
January 13, 2015 by Daniel Greenfield
Literally true, just not in the way he meant it.
Carter also said that the recent attacks in Paris should provide an opportunity for the West to discover what makes Islam "great."

"I think this is going to give a lot of people incentive to look into Islamicism, what is it about this religion that makes it great, that makes it appeal to really billions of people and to understand that Islamic leaders condemn this kind of terrorism just like the rest of the world," he said.
That is indeed what made Islam, great. Not faith, not ideas. Mass murder and terror. That's how Islam expanded.