UPDATE: Finnish news reporting suspect killed during arrest. (no word yet on who he was or on the motive)

UPDATE II (Bumped to top page) Attacker shot dead by Finnish police was a Somali. They're reporting that he was "mentally disturbed". It would be great for an eye witness to contact me and report what was actually said during the attack.
No idea as of yet whether the perp is one of these: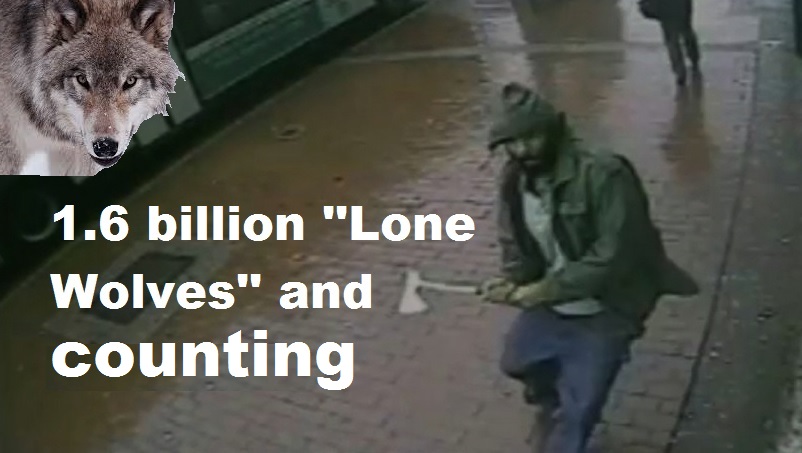 Police have apprehended (shot dead) the suspect in two murders committed on Wednesday evening in Oulu. Police say they discharged firearms during the operation.
Oulu police describe suspect in pub hatchet killings
Oulu Police have released a description of a man they are searching for on Wednesday evening in connection with two apparent murders at a karaoke bar in the Itä-Tuira district
Detective Inspector Petri Savela says that Oulu Police are searching for a man who is about 180 centimetres tall, dark-skinned and wearing dark clothes.
After allegedly killing two men at a pub, the man headed toward the Rusko area via the Valtatie bicycle lane.
Police have not yet said whether the perpetrator knew the victims. Police are asking residents of Tuira to stay indoors and others to stay away from the area.
The killings apparently took place outside the Tuisku Pub shortly before 6 pm Wednesday. The suspect remained at large more than three hours later.