Israellycool, they're the bomb!
Aussie Dave at Israellycool has a brilliant idea that hits the nail on the head. You remember from a day or so ago the pic I had posted of Mahmoud Abbas playing peek-a-boo at the Charlie Hedbo memorial march: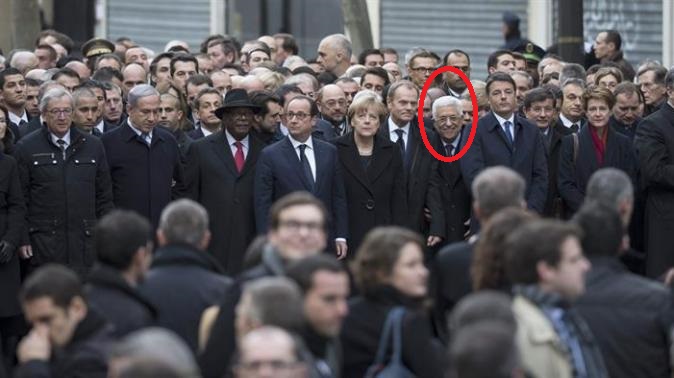 Well here is but one picture, in a line of many, by Israellycool that rams the idea home of the idiocy of inviting an Islamic terrorist to a memorial of those who were murdered by Islamic terrorists.