Groan.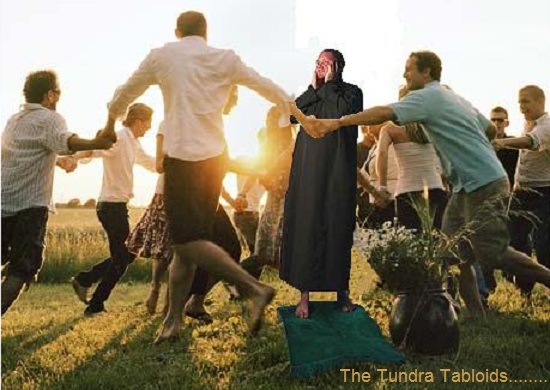 Photo: SVT
Children's 'genital song' in new YouTube row
Published: 12 Jan 2015 17:07 GMT+01:00
The video shows a cartoon penis and vagina dancing around to a song designed to introduce children aged between three and six years to the differences between boys and girls and help them understand the human body.
It was made for children's programme Bacillakuten, which was shown on Sunday by public television network SVT, with a preview clip going viral ahead of the broadcast.
After attracting some strong criticism on Facebook, as The Local reported on Friday, YouTube classified the video as "adult rated", stating it "may be inappropriate for some users" and asking viewers to confirm they were over eighteen before clicking on the song.
But SVT later persuaded YouTube to agree that the clip was not explicit or aimed at adults, leading the video giant to lift the adult classification.
Some of the video's lyrics translate as: "Here comes the penis at full pace", and: "the vagina is cool, you better believe it, even on an old lady. It just sits there so elegantly".
By Monday afternoon the video had been viewed almost 975,000 times on YouTube.