Now that's close to home!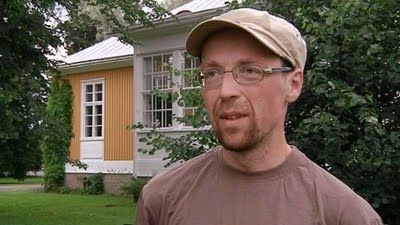 Internet threat of True Finns is likely coming form an Isis-fighter from Pori
A man fronting for ISIS sent a threatening letter to Jussi Halla-aho, according to Yle, he is a man from Pori with a Pakistani background who travelled to Syria in the fall. SUPO has sent the threat today to the police. Police from South-West Finland are investigating the matter.
True Finns MEP Jussi Halla-aho On January 7 received a threatening message on Facebook. According to him, it was posted a few days before to him, then to SUPO and to the Helsingin Sanomat.
The same message was published in the December 27 on the Suomi24 forum titled "warning to the Government of Finland."
Abu Hurairah Finlandia the man who signed the message says he is "doulatul Islamic fighter" in Iraq. He threatens the government and parliament by force, if Finland were to participate in the coalition that is united against ISIS.
"Seppo Lehto, Halla-aho and partners. You are the first to be culled on the list when we arrive in Finland."
Distinctive features match the Pakistani student