Post-enlightenment Sweden, always keeping it classy.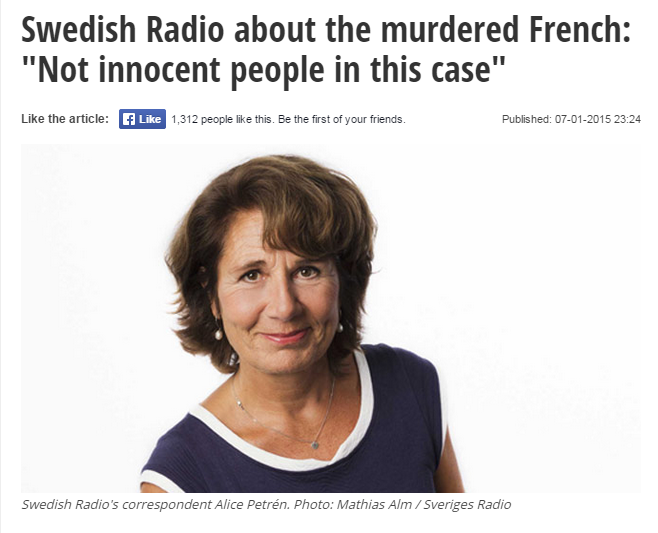 STOCKHOLM Foreign Correspondent Alice Petrén faced sharp criticism in social media following a statement by Swedish Radio. – It's not innocent in this case, she says about the people who were shot dead in France.
Broadcast studio one at Swedish Radio evokes emotion in social media. When foreign correspondent Alice Petrén talks about the terrorist attack in France, where 12 people have been shot dead she believes that those who died were not innocent because they had previously done satire directed against the religion of Islam.
– It's not innocent in this case, but it caters course straight for an editorial that has been attacked with caricatures of the Prophet Muhammad, who has had satire pictures as late as last night put out a caricature, says Petrén 15 minutes into in the radio element .