UPDATE: They're labeling it non-terrorist related. 
still not clear, here's a vid of the burning wreck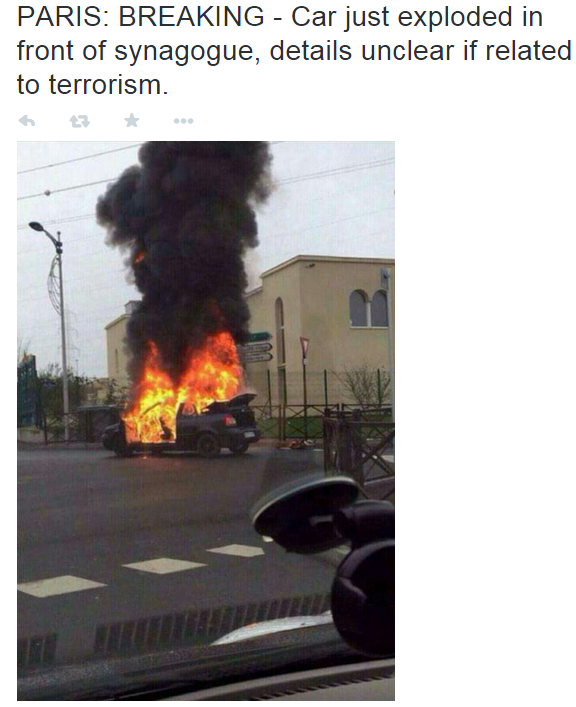 The Car Explosion Outside A French Synagogue Was Caused By A Mechanical Failure
French media outlet Metronews reports that there's been a car explosion in front of a synagogue in Sarcelles, a city near Paris where three gunmen attacked the office of satirical magazine Charlie Hebdo just hours earlier.
Paris Metro reports that this event was an incident unrelated with the attack at the magazine, quoting the mayor of Sarcelles among its sources.
The car was parked in front of a synagogue, and reportedly exploded at about 2.30 p.m. local time (1.30 p.m. GMT).
At the time of writing, the shooters who attacked the newspaper office in central Paris are still at large in the French capital's suburbs.
Here is a map of the two events:
Google Maps
The attack at Charlie Hebdo, a well known irreverent magazine which has previously been the target of attacks, left up to 12 people dead and several more injured.