Pure evil dressed in thousand dollar suits.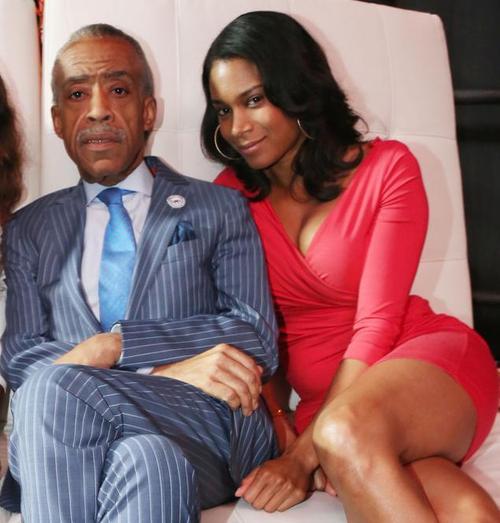 Some Sharpton watchers claim that the Rev's recent meeting with Sony co-chair Amy Pascal has all the makings of a shakedown scheme.

According to The Post, Pascal was "afraid of the Rev" and met with him last month to discuss forming a "working group" on racism after hacked emails showed Sony executives making racially charged remarks about President Obama and others.
Sharpton Inc.: Civil Rights Leader Accused Of Making Money Through Shakedowns
12:04 PM 01/05/2015
How has civil rights activist Rev. Al Sharpton made his money over the years?
According to The New York Post, the debt-ridden MSNBC host has generated revenue for himself and his nonprofit organization, the National Action Network (NAN), by peddling influence.
Sharpton's most common tactic is by selling his silence,The Post reports. But there is other evidence that Sharpton lobbies lawmakers directly in some instances.
"Al Sharpton has enriched himself and NAN for years by threatening companies with bad publicity if they didn't come to terms with him," Ken Boehm, chairman of the National Legal & Policy Center, told The Post. "Put simply, Sharpton specializes in shakedowns."
Sharpton's money-making methods have made their way back into the spotlight following reports that NAN has an unpaid tax bill to the tune of $4.8 million.
More here. H/T: David Berman