Oh, but they'll try to avoid it, and for as long as possible.
After accepting everyone and their brothers from the Islamic 3rd world, they begin to finally act like one politically.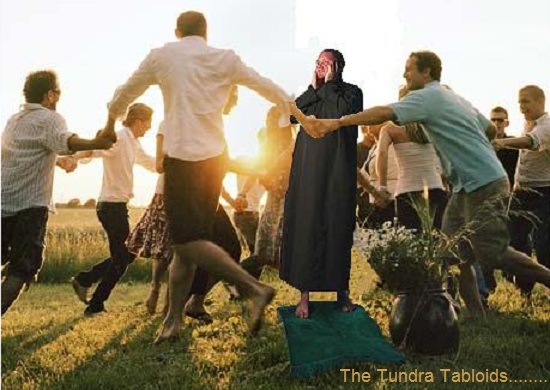 Sweden, in my opinion, may have already crossed the point of no return. Their consensus driven politics excludes any kind of rational debate on immigration, the mere mention of the need to address it causes them to recoil in fear, then in disgust then with hatred. In their eyes, to even broach the subject at all is an act of the darkest order.
So turn out the lights, the party's over.
'Sweden can't avoid immigration debate'
Swedish Prime Minister Stefan Löfven arrives at the December 27th press conference in Stockholm. Photo: Maja Suslin/TT
Published: 28 Dec 2014 08:21 GMT+01:00
"If we had ended up with snap elections, we would have talked a lot about immigration and it would have been on the Sweden Democrats' terms," said Camilla Sandström, a political scientist at Umeå University in northern Sweden.
The Sweden Democrats, who came third in September parliamentary polls, this month pushed Prime Minister Stefan Löfven to call early elections after they refused to back his budget to signal discontent with his generous immigration policies.
But on Saturday, Löfven, a Social Democrat, announced a surprise dealwith the centre-right opposition that enables him to stay in the job without seeking a new mandate from voters.
He unveiled a wide-ranging agreement that aims to ensure political stability until 2022 by allowing the traditional parties to govern without asking for support from the Sweden Democrats.