What most noticeable about the decision, at least for me, is the lack of interest by the anti-Israel, nay-saying, ankle biters, who cry outrage at the drop of an Israeli kipa.
Egypt to begin expanding Gaza buffer zone next week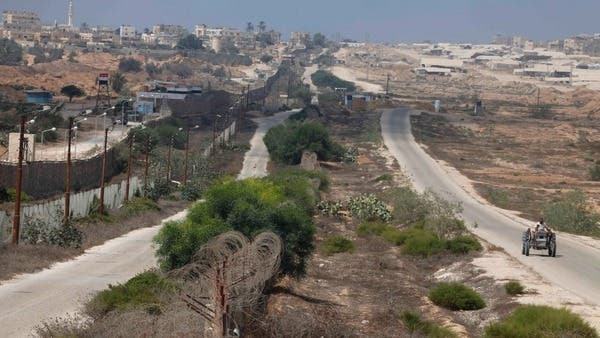 A Palestinian man drives on the border between Egypt and the southern Gaza Strip Sept. 3, 2013. (File photo: Reuters)
AFP, Cairo
Wednesday, 31 December 2014
Egypt said Tuesday work will begin next week to double the width of a buffer zone being built along the border with the Gaza Strip to prevent militants infiltrating from the Palestinian enclave.
A 500-metre  wide buffer zone is now being built along some 10 kilometers of the border, with some 800 homes being demolished in the process.
Work will begin next week to expand it by another 500 meters, North Sinai provincial Governor Abdel Fattah Harhur said.
Harhur told AFP he had met families from the area to be evacuated and told them they needed to inform authorities of the border city of Rafah whether they want financial compensation or alternative housing.
Construction of the buffer zone comes in the wake of an October 24 suicide bombing that killed 30 Egyptian soldiers and wounded scores more.